There were 1.5 million refugees in the first half of 2013 compared to 1.1 million for all of 2012, the UN refugee agency observed.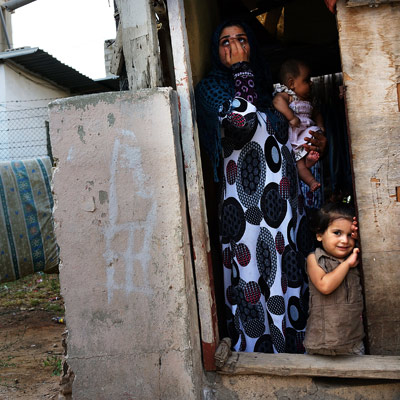 The United Nations refugee agency observed a rather disturbing trend with the rising number of refugees as well as internally displaced people. The numbers from the first half of the year itself marked highest levels of forced displacements ever seen by the UN body that deals with refugee rights and management.
The Mid-year Trends 2013 report produced by the UN High Commissioner for Refugees noted that some 5.9 million people were forced to flee their homes in the first six months of the year, as compared with the 7.6 million for all of 2012.
Describing it as "one of the worst periods for forced displacement in decades", the report further stated that the Syrian conflict was the biggest producer of new refugees. Although, Afghanistan remains the world's leading source country of refugees overall (2.6 million), and Pakistan the largest refugee-hosting country (1.6 million)!
This figures are alarmingly high especially considering that globally forced displacement was already at its highest level in 2012 at 45.2 million since the early 1990s due overwhelmingly to an escalation of new conflicts, the agency noted.
Sharp rises were seen in the number of new refugees—1.5 million during the first six months of 2013 compared to 1.1 million for all of 2012—and in the number of people newly displaced within their own countries – 4 million people compared with 6.5 million for all of 2012. The report further adds that there were also more than 450,000 asylum applications this year.
"It is hard to see such numbers and not ask why so many people are today becoming refugees or internally displaced," said António Guterres, UN High Commissioner for Refugees. "Humanitarian organisations deliver life-saving assistance, but we can't prevent or stop wars, that requires political effort and will. This is where much more concerted international focus needs to be placed."
On the brighter side, UNHCR also said that 189,300 refugees returned to their countries of origin during the first six months of 2013, while 33,700 were resettled in third countries. Some 688,000 IDPs returned home in countries where UNHCR works in IDP situations.
Also read: Syrian war refugees flee sexual violence: Aid agency