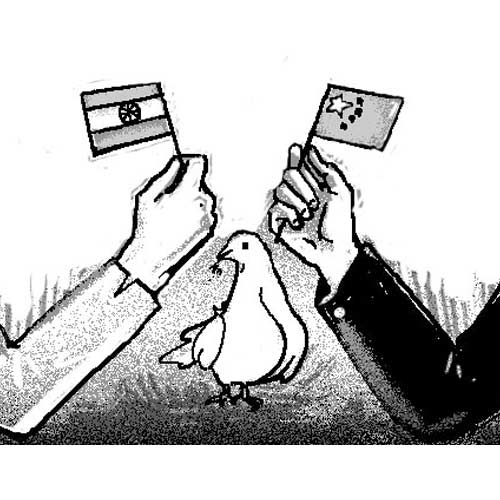 As the Narendra Modi-led BJP won a decisive mandate in the Lok Sabha elections, China today said it is willing to work with the new Indian government to take their bilateral strategic partnership to a new height.
"China is willing to make joint efforts with new Indian government, maintain high level exchanges, deepen cooperation in all areas and bring China, India strategic partnership to new height," Chinese Foreign Ministry spokesperson Hua Chunying told reporters here in response to a question on BJP's victory in the elections.
Noting that counting is still going on and official results are not out yet, Hua said China valued its ties with India as it is Beijing's close neighbour and relationship in recent years have witnessed steady momentum.
Though officials say that Beijing was expected to come up with a detailed reaction after the elections results are officially announced, Chinese media and its analysts have been giving positive projections about future prospects of bilateral ties under a prospective Modi government.
Modi is widely seen here as someone who could give trade, economic ties a big boost, though he could be tough on border, Tibet and the Dalai Lama issues, analysts said.
Modi visited China a few times as Gujarat Chief Minister and much of China's investments are made in Gujarat.
"I think the Indian people chose Modi and BJP because they want 'change' which means reform, no corruption, no inflation, jobs and better life," Li Li, Deputy Director of the Centre for South Asian Studies of the China Institute of contemporary international relations, said.