Sarita Singh, a diver by passion and an IT specialist by profession talks about her experience at an expedition in an unusual but ideal location where she was one of the Indian representatives among 80 other team members across the globe.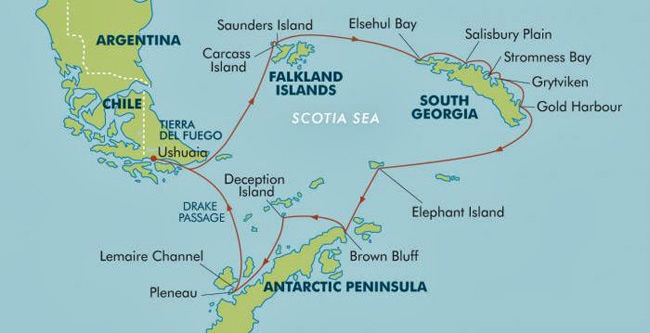 Imagine a group of people participating in group discussions wearing hooded jackets, gloves and boots. The agenda? How to save Antarctica to ensure the ice doesn't melt and planet earth doesn't get destroyed.
The International Antarctic Expedition (IAE) is doing just that. The expedition was started by polar explorer Robert Swan, OBE, the first person to walk to both the North and South poles. The event is organised by the environmental activist's 'Organization 2041' whose mission is:
"As the last unspoilt wilderness on earth, Antarctica is currently protected by a Treaty prohibiting drilling & mining until 2041. Decisions made by today's youth will impact our entire planet's ecosystem & the future of life on earth" – Robert Swan
That is why the name 2041 and efforts in maintaining the treaty intact through future generations.
Since 2003, Robert Swan has worked with around 700 members including corporate leaders, educators, photographers, film makers, writers and entrepreneurs.
Sarita Singh was chosen for the expedition that was held from March 8th 2014 to March 23rd 2014. She was a part of The 2041 Antarctic Youth Ambassador Programme (AYAP) designed to develop leadership qualities and capacity building skills among young corporate leaders.
Being a woman, Singh took pride in representing India. According to her, more and more women should follow their passion and come out to make larger differences. Equal number of opportunities should be generated for women here in India in offbeat fields as well.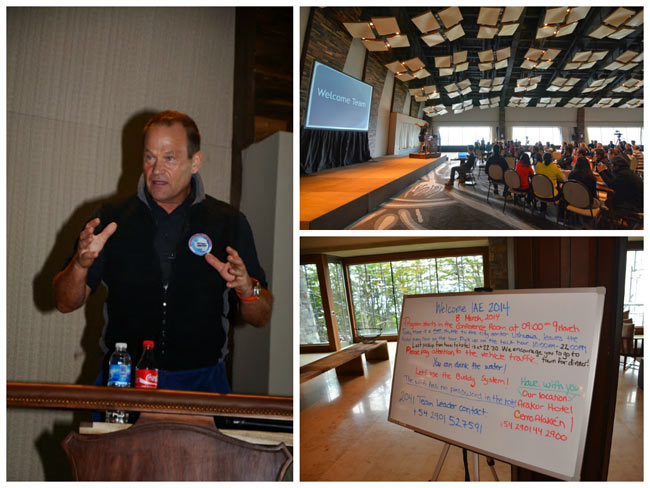 So what is this expedition all about?
Through this expedition, selected members get a chance to experience the region which need to be protected from all the human activities here. They take part in seminars, group discussions and are guided by specific curriculum which is aimed at creating specific leadership qualities and capacity building. When they come back, they have to be the change agents and implement an effective change in their own communities when they go back.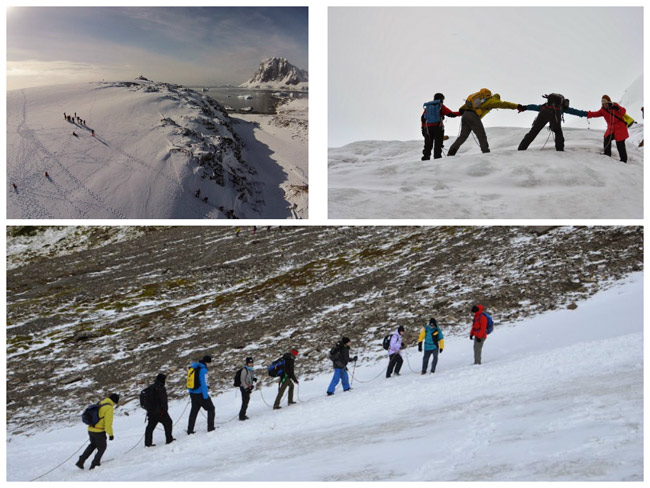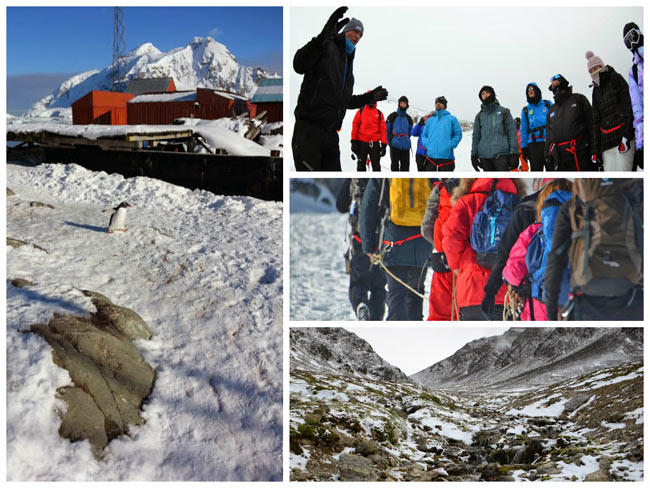 Some of the changes which Singh wants to implement:
Conceptualizing a sustainability project which would focus on rural education and use of clean/ renewable energy commercially by working very closely with an NGO called Sanskriti to materialise these ideas.
Being a diver, she would also like to promote use of clean fuel in boats and removal of debris from the oceans.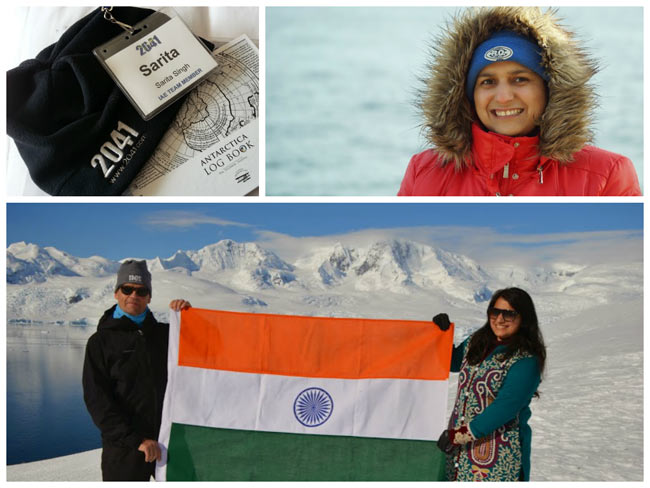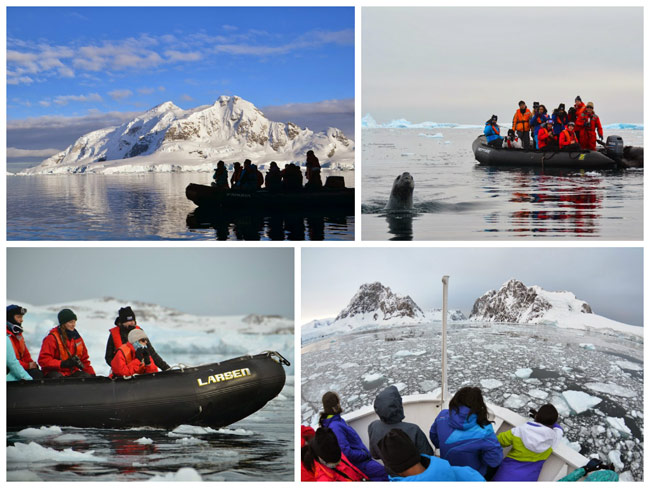 Was it all work and no play? Check out here for the thrill experienced in her own words :
"Rightly said - it is THE - 'Terra Ignota' or the 'unknown land'.I was lucky to have had this opportunity to embark on a journey of a life time to Antarctica ."
Below are the details of the places visited :
Ice berg graveyard on the Lemaire Channel
"We spotted a few penguins moving in and out of water, dancing in their natural habitat and teasing us with all the fun they were having while we sat on our zodiacs."
Port Charcot and Planeau
"We took our time to click pictures, danced, laughed, exchanged excited notes, made snow angels and also happily posed in our T Shirts which was all we were wearing post the hot and sweaty hike up the hill. Ironical as it may seem – but we were in our T-Shirts at minus 4."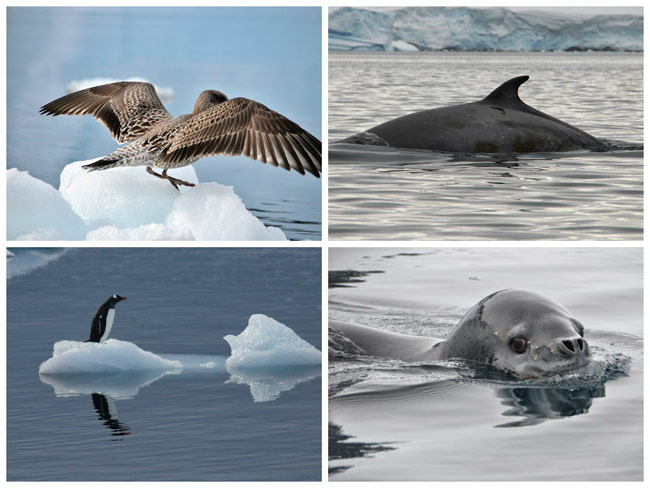 Paradise harbor, Water boat point
"We reached water boat point and the driver turned off the zodiac engine. This was done intentionally so we could enjoy a moment of silence. We closed our eyes and allowed Antarctica to speak to us."
Almirante Brown Antarctic Base
"One look at the hill and I told myself that it would be a steep one. We started our hike and reached the top in about an hour. Each step we took – offered a more beautiful scene than the previous one, we couldn't believe what we were seeing!"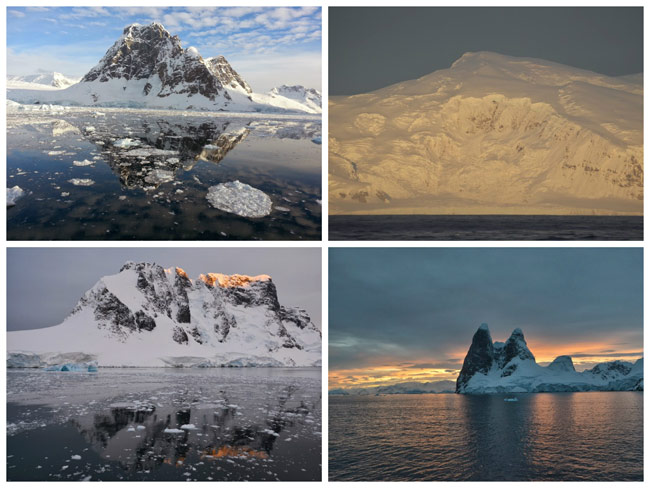 Neko Harbour
"We hoisted our National flags with Robert Swan and our respective country mates on this harbor and clicked some pictures."
Glacial beach - Camping in the Antarctic
"I had never camped in sleeping bags before and the idea of not being able to stretch as much as I wanted and be enclosed in a tiny cocoon all night was not too great."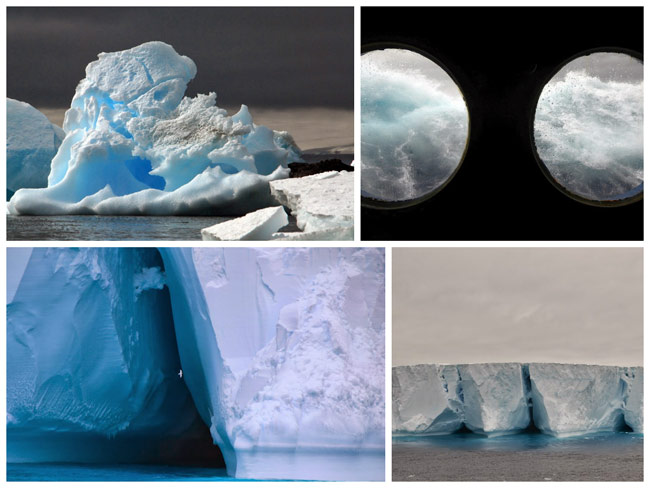 Whale Watching
"We were lucky to catch sight of 5 humpback whales which came really close to our zodiacs and smiled and bowed at us"
Polar Plunge
"Crazy as it may sound – but everyone got into their bathing suits and out again. People were tied with a belt/ rope kind of a thing, music was turned on and the fun began! With initial 'oohs and ahh' people jumped and did some swimming around and came back. I skipped this activity (regretting it now) because I really didn't want to get into cold water"
Brown Bluff
"Probably the most difficult and steep hike we had on a mountain full of crevasses!"
King George Island
"This is the last island we sailed to before our return journey from Antarctica. Largest island of the South Shetland Islands of the Peninsula, King George is also the location of the 2041 E-Base, the first education station built in Antarctica of sustainable products and run on renewable energy."
Looking from a bigger lens: A new approach to CSR spreading out in different countries:
This expedition not only trains new generation of leaders but also extends the scope of learning new methods on board to make businesses more responsible and sustainable with a team of experts like climate change researcher, PHD scholars, policy makers and big corporate leaders.
This approach to CSR can be geared in implementing the appropriate and the most-urgent changes needed in their respective business as well as communities.
This acts as one of the global platforms for bringing corporate leaders together whose decisions have an impact on the environment.
Thus, the whole point of it:
When we talk about pollution, we think of harm caused in our immediate surroundings. The fact as we all know is that the impact of what we do here reaches the far most southern continent.
Therefore, the whole idea of saving Antarctica from drilling and mining to save our own homes and ecosystems in the coming years of development, let alone the exploitation and damage being done to the ecosystems there till now.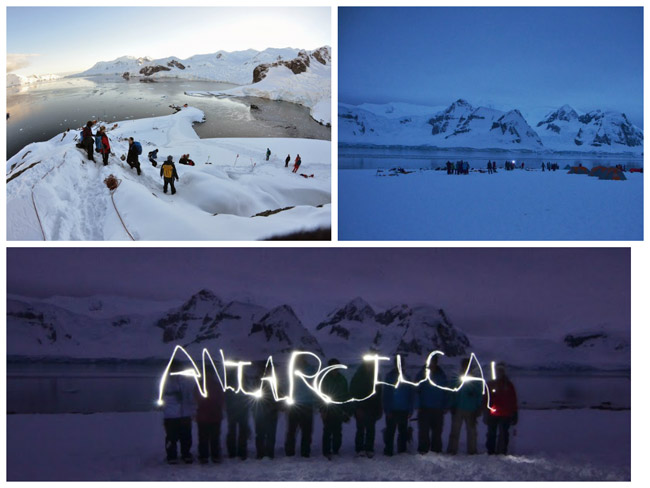 Photo Credits: IAE Team.