This video will change your perspective on domestic violence
The problem with domestic violence plagues all cities across the globe. The thought of a wife, daughter or any woman getting beaten by a man, in their own home, is one that makes us all cringe in fear. But what if the roles were reversed? What if the man was the one getting beaten up?
To prove the difference in people's behaviour, a hidden camera was set up while it recorded two scenes where a couple gets into a fight in public.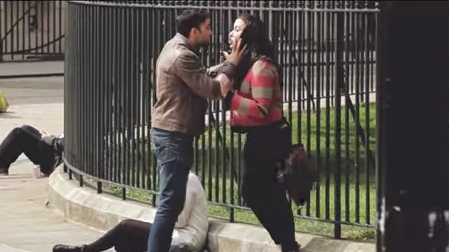 The first scene shows the man getting abusive towards the woman, and people reacted just as one would expect. Several people came to her aid, and even threatened to call the cops. One woman even assured her that she doesn't have to put up with a man beating on her.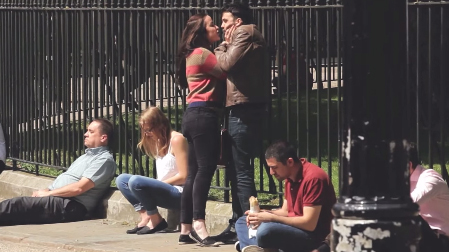 The second scene shows the exact opposite. In this shot, the woman beats on the man, while yelling at him in plain view of the public. This time around, the crowd, although still paying attention to the spectacle, laugh at the man, and giggle away without a single person offering help.
Watch the video, that will change your perspective on domestic abuse.
The video was filmed by the Mankind Initiative, which claims that 40% of domestic violence is suffered by men in UK. Their campaign #ViolenceIsViolence aims to spread awareness about this discrimination against men.
This is their mission statement:
The ManKind Initiative charity helps and supports male victims of domestic abuse and domestic violence. Hundreds of thousands of men suffer from domestic abuse each year and the ManKind Initiative provides a national helpline which helps them (and their children) escape from the suffering they face at home. Our work means men across the UK recognise they are not to blame, they are not weak and they are not alone.