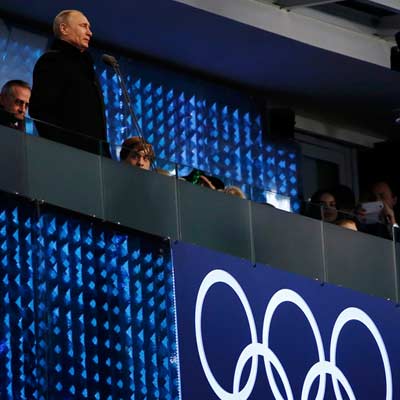 Russian President Vladimir Putin is pleased with the Olympic opening ceremony held in Sochi, the president's spokesperson said Saturday.
Putin invited the show's organisers and participants to his Sochi residence for a glass of champagne after the ceremony. He had "no criticisms" of the performance, Xinhua quoted Putin's spokesperson Dmitry Peskov as saying.
Admitting there were some technical glitches during the show, the official said, it was reasonable considering the degree of technical sophistication of the ceremony and the number of people involved.