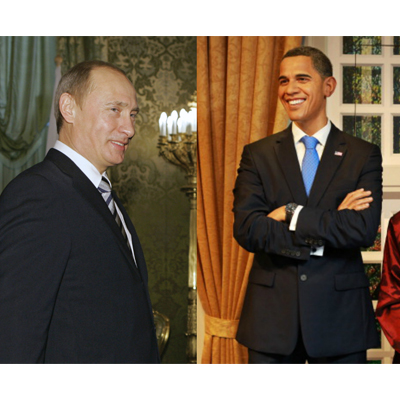 Russian President Vladimir Putin reportedly called US President Barack Obama while he was on a visit to Riyadh, a White House official said.
While the two presidents, with the help of translators spoke for an hour over the telephone, the official stressed that there were no discussions on any new proposal on Ukraine.
According to CBS News, the conversation centered on what was previously referred to as the "off ramp", the call for Russia to allow international observers and open direct talks with the Ukraine government.
A statement issued by the White House said that Obama underscored to Putin that the US continues to support a diplomatic path in close consultation with the government of Ukraine and in support of the Ukrainian people with the aim of de-escalation of the crisis.
The statement further read that Obama made clear that this remains possible only if Russia pulls back its troops and does not take any steps to further violate Ukraine's territorial integrity and sovereignty.
Meanwhile, Obama in an interview to CBS Evening News said that Russian President Vladimir Putin was willing to show a deeply held grievance about what he considers to be the loss of the Soviet Union.
The US president added that Putin was misreading the West with regards to Ukraine.