The shocking video was uploaded on YouTube on Tuesday and has gone viral on the social sharing video space.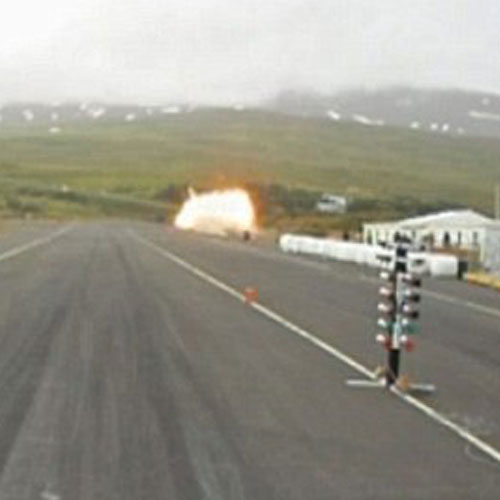 A YouTube video of a horrific aircraft crash that killed two in Iceland has gone viral on the social sharing site.
In the accident, a co-pilot made a miraculous escape but his two co-passengers were unable to make a safe eject.
In the footage the aircraft, a Beechcraft Super King air ambulance at speed with no landing gear visible above a runway in Akureyri is seen.
The craft loses altitude and is seen passing the camera which is fixed inside a vehicle on the start-line of the drag track and slams into the ground, creating a gigantic fireball.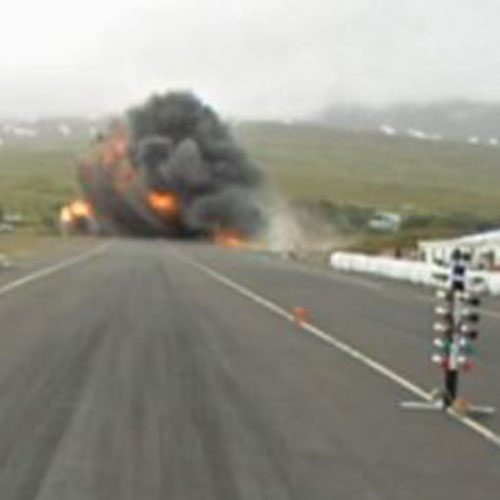 A one-and-a-half minute video, the footage ends with smoke billowing from the crash site.
The accident occured on August 5, 2013 and the cause of the crash is still to be known. This new video will surely aid investigators in the case.
Watch the shocking video: