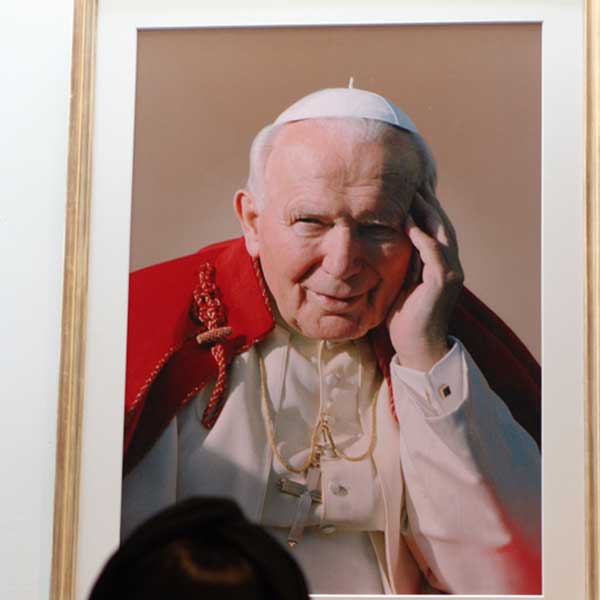 A vial containing the blood of late Pope John Paul II has been stolen from a chapel in Italy
The revelation was made by a volunteer from the chapel in central Italy where the holy relic being kept said on Monday.
According to news24, Pasquale Corriere, head of the cultural association supporting the church of San Pietro della Ienca, said the vial was stolen on order.
The relic was likely stolen between Friday and Saturday, when the chapel was closed due to a storm.
The thieves broke protective iron bars on a window to gain entrance to the chapel, stealing the vial.
The thieves however did not steal a money collection box also kept in the vicinity.
The vial, one of three such relics in the world, was being kept in the sanctuary in San Pietro della Ienca, a hamlet in the central region of Abruzzo, since 2011.
It was a gift from John Paul II's former secretary, Cardinal Stanislaw Dziwisz.
Police said more than 50 officers and several sniffer dogs were hunting for the priceless relic, the report added.