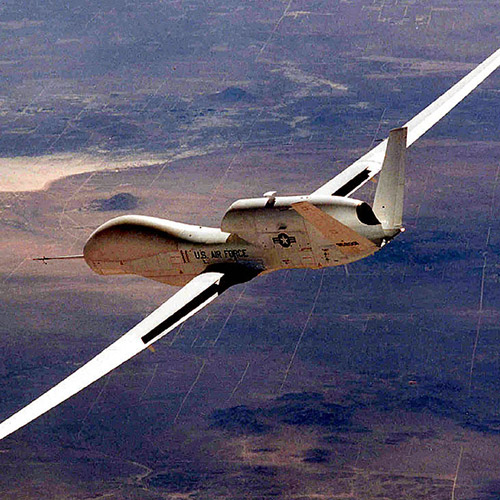 At least 11 militants were killed and 14 others injured today in a US drone strike at a militant compound along the Pakistan-Afghanistan border, the first such attack after a five-month lull. The unmanned aerial vehicle first targeted militant hideouts in eastern Afghan province of Nangarhar close to the border, killing seven insurgents.
Four other militants were killed in a Pakistani border village in Khyber tribal region when their vehicle - in which they escaped after the first attack - was hit, said a security official.
Security sources also said that all the dead were buried on the Pakistani side of the border. It was not immediately known which group of Taliban was attacked.
Local media said the victims were part of Lashkar-e- Islami which is active in Khyber that borders provincial capital Peshawar. The US drones fired three missiles on the compound, the Dawn news reported.
The last drone attack occurred in the last week of December, 2013, killing three suspected insurgents.
Reports in the US media have suggested the drone strikes had been temporarily halted to allow the Pakistani government a chance to hold talks with the Taliban aimed at ending their seven-year insurgency.
Prime Minister Nawaz Sharif announced in January to find a negotiated solution of more than a decade old insurgency in which over 40,000 people have been killed.