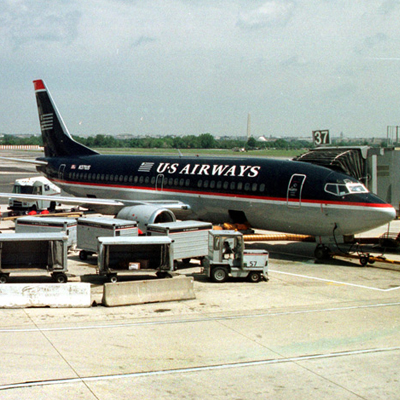 US Airways has apologised for their "mistake" of sending out a pornographic image on twitter to a client in response to a complaint on Monday.
The tweet that included the image was directed at a Twitter user with the handle @ellerafter in response to her complaint about a delayed flight from Charlotte Douglas International Airport in North Carolina to Portland International Airport in Oregon.
@USAirways Unhappy that 1787 sat for an hour on tarmac in CLT because overweight, resulting in over hour late arrival in PDX...

— Elle (@ElleRafter) April 14, 2014
The "accidental" picture was of a toy plane in a woman's private parts. The airline acknowledged the fact that the tweet was sent from its Twitter account, but claimed that it was a genuine mistake and apologised to the client for the same. Although the tweet including the picture was consequently taken down after it was recognized as an error, the image had been posted across the internet as a screen grab by US Airways' 422,000 followers on Twitter.
We apologize for an inappropriate image recently shared as a link in one of our responses. We've removed the tweet and are investigating.

— US Airways (@USAirways) April 14, 2014
A prior incident also increased focus on American Airways, the US Airlines' merger partner, when a 14-year-old Dutch teenager sent a "fake" terrorist threat tweet to the airline on Twitter over the weekend.