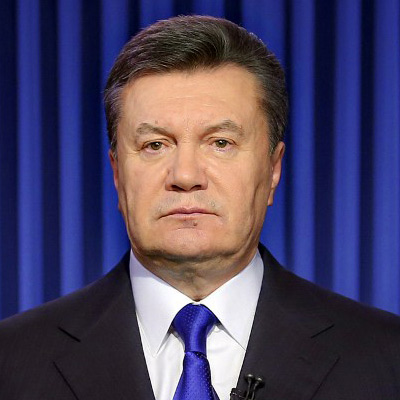 The regime of Ukrainian President Viktor Yanukovych appeared close to collapse on Saturday as the Opposition took control of central Kiev and key government and parliament positions.
An emerging power vacuum gripped the charred heart of the capital a day after Yanukovych and his political rivals signed a Western-brokered peace deal to end the ex-Soviet nation's worst crisis since independence from Moscow in 1991.
Yanukovych meanwhile left the capital for his base of eastern support in Kharkiv.
Opposition lawmakers had earlier on Saturday swapped rumours that the embattled president had fled Ukraine, but presidential adviser Hanna Herman told AFP that "the president continues to perform his constitutional functions". "He flew to Kharkiv on Friday," Herman said by telephone. "While there, he will meet voters and make a local television appearance."
Key government buildings were without police protection and baton-armed protesters dressed in military fatigues wandered freely across the president's once-fortified compound. "We have taken the perimeter of the president's residence under our control for security reasons," Mykola Velichkovich of the opposition's self-declared Independence Square defence unit told AFP.
Friday's deal called for the holding of early presidential elections by December and a forming of a unity government. "We must, as the people demand, adopt a resolution calling on Yanukovych to immediately resign," boxer turned opposition leader Vitali Klitschko told deputies in Ukraine's Verhovna Rada parliament.
Klitschko called for presidential elections to be held by May 25 and said the parliament was Ukraine's "only legitimate body of power."
The president's ruling Regions Party that had previously pushed Ukraine closer toward Russia was also standing in disarray Saturday amid mass defections by lawmakers to opposition ranks. More than 40 lawmakers have already quit the Regions Party - once in control of 208 votes in the 450-seat Rada - since the deadly unrest first erupted on Tuesday.
Parliament speaker Volodymyr Rybak resigned in favour of Tymoshenko's right-hand man Oleksandr Turchynov.