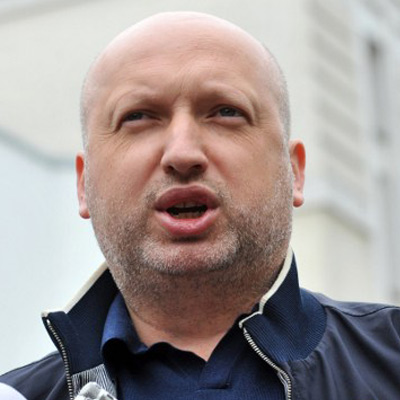 Ukraine's interim President Oleksandr Turchynov has reportedly said that while the country was willing to hold talks with Russia, it would never accept the annexing of its territory by Moscow.
Praising the citizens for maintaining peace and order despite Russian provocations, Turchynov said in a TV interview that his government would do everything possible to solve the crisis diplomatically.
Meanwhile, western opponents issued sanctions on more than two dozen Russian officials and their allies in Ukraine's Crimea region, the CNN reported.
Turchynov said that the Kremlin is afraid of the democratic future that Ukraine was building, and this is the reason for their aggression, but this would not be an obstacle to the building of a democratic country.
Announcing a partial mobilization of Ukraine's armed forces, the interim president said that Ukrainians will have to unite in one big family, which is ready to protect its home.
Ukrainian Prime Minister Arseniy Yatsenyuk said that there was a strong possibility of a Russian invasion of Ukraine.