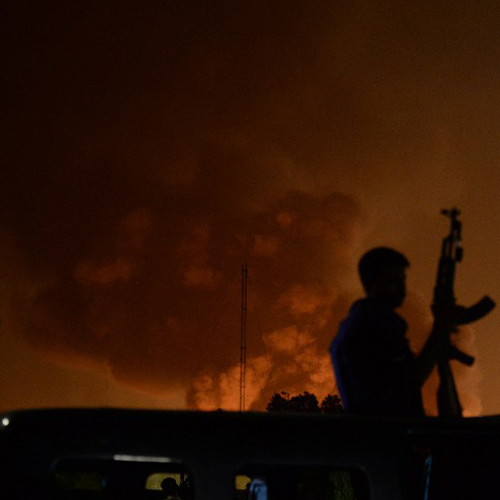 Two persons were killed and two others wounded when a powerful bomb exploded outside a mosque in Karachi's Saddar Bazaar on Friday afternoon.
According to delayed reports, the blast took place outside the Jama Masjid Muhajir Makki situated on the city's busiest street.
Witness revealed that the bomb exploded when two bikers collided with each other on the road outside the mosque. Police investigators and the bomb disposal squad believe the bomb was planted on the motorcycle, which exploded after the 'unplanned' collision, killing riders of both the bikes, the Express Tribune reports.
Karachi's Additional Inspector General of Police Ghulam Qadir Thebo said that the blast occurred in the middle of the road. The impacted area or even the mosque was not the target of the attacker who was going somewhere else with the explosives, the report said.
The alleged attacker was later identified as Abdul Fateh who belonged to Nawabshah and lived in Karachi's Paposh Nagar area. The police also raided his house and detained his wife, brother and minor son.
Bomb Disposal Squad's experts, while ruling out the possibility of a suicide bombing, said that it was a motorcycle-borne improvised explosive device (MBIED). The explosive material weighed around four kilogrammes, the report added.
Intelligence agencies had warned about the presence of Tehreek-e-Taliban Pakistan (TTP) in Karachi, stating that TTP's Omar Bin Zaib faction has established two groups – lead by Sher Bahadur and Haji – to carry out terrorist activities in Karachi.