After documents pertaining to corruption were released on Twitter, Turkey's Prime Minister Recep Tayyip Erdogan announced a complete ban on Twitter from his official account. We look at the journey so far and how many countries across the world have banned Twitter.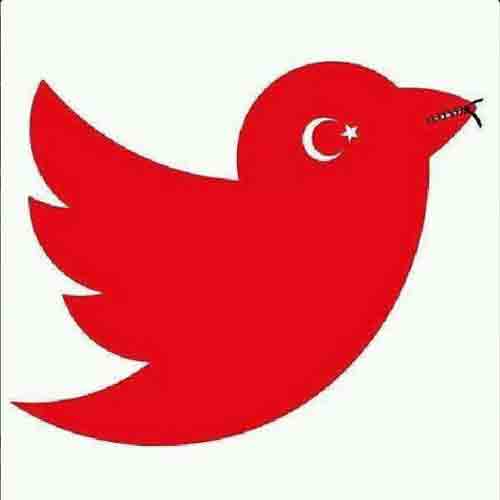 Turkey's Prime Minister Recep Tayyip Erdogan on Thursday announced a complete ban on social media platform Twitter ahead of the elections. Earlier there were reports that the country would take this stand after international communities scoured Twitter for information and reportage.
Erdogan announced that Twitter was now disabled in the country. "We'll eradicate Twitter," he said.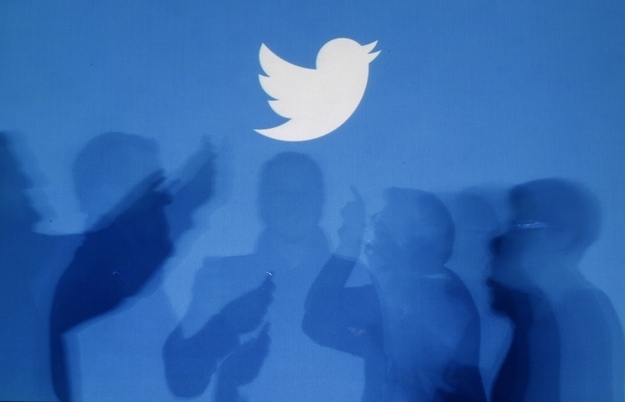 "I don't care what the international community says. Everyone will witness the power of the Turkish Republic," he was quoted as saying by Forbes.
When the Gezi park protests broke out in 2013, the Turkish media muzzled the affair and international community had to get updates from Twitter. In retaliation, the Turkish government arrested citizens for allegedly spreading, 'false information'.
In a second instance, the famed pianist Fazil Say was charged for insulting religious values on Twitter by Turkish government which he claimed to be a 'mere joke'.
These turn of events came after audio recordings and documents related to Prime Minister Recep Tayyip Erdogan were posted on social media platforms including Twitter.
Users have protested against this ban on 'freedom of speech' by posting banners, posters and messages against the Turkish government's muzzling of public voice against its wrong-doings.
Many expect more explosive revelations to be made via Twitter in the week running up to local elections on 30 March.
Two weeks ago Erdogan threatened to ban both Facebook and Twitter, accusing social media users of abusing these platforms for a "smear campaign" against his government as reported by Guardian.
The hashtag #TwitterIsBlockedInTurkey has been trending for a while as dozens of artists and activists join the protest.
The backdrop for this ban can also be traced back to an incident when a radio broadcaster was fired for commemorating 15-year-old boy Berkin Elvan's death who was fatally shot by a police teargas canister in 2013.
The broadcaster Arzu Çaglan, organizer and broadcaster of the program "Arzu'nun Inleyen Nagmeleri" for 21 years was fired from her job.
She shared following messages on her Twitter account:
"My program which filled its 21st year on 5 February was banned due to my broadcasting. I'm proud…Ask other people, I was leading the most widely-listened program of Best FM."
"I have neither RTÜK (Radio and Television Supreme Council) program content penalty nor sentence. It is totally an arbitrary decision."
"[Radio owners] are telling people that "I left voluntarily". What a shame!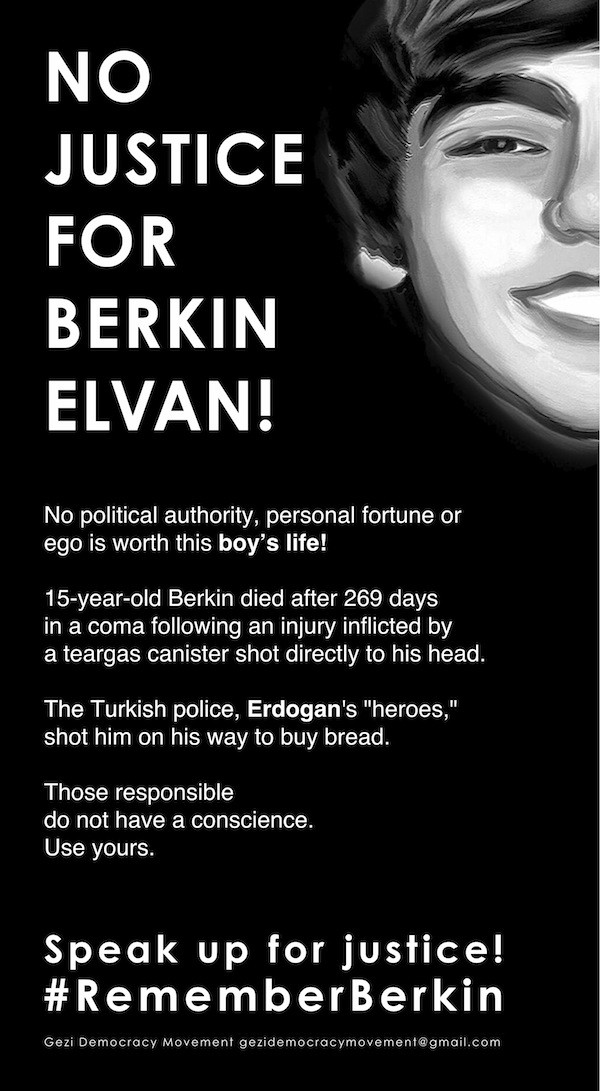 Meanwhile, Twitter users have been able to send out tweets using text messaging services.
Twitter has relationships with carriers in many countries, including four in Turkey, that have provided Twitter with short codes that allow users to send tweets as per a report by WSJ.
Users type in the code – either 2444 or 2555 in Turkey to signal the start of a tweet. The website then matches the sender's phone number with their Twitter account. It makes for a handy back up plan when other methods may be compromised. Users receive all the texts sent by accounts they follow.
Turkish users: you can send Tweets using SMS. Avea and Vodafone text START to 2444. Turkcell text START to 2555.

— Policy (@policy) March 20, 2014
Twitter Conversation about #Ukraine, February 2014 #dataviz http://t.co/u1xwHuoxtT pic.twitter.com/T1Kgu9fL2F

— Twitter Data (@TwitterData) February 26, 2014
Twitter Conversation about #Venezuela, February 2014 #dataviz http://t.co/FeFpkJoR6W pic.twitter.com/ynlRJvBxth

— Twitter Data (@TwitterData) February 26, 2014
Streisand effect?
The Streisand effect is the phenomenon whereby an attempt to hide, remove, or censor a piece of information has the unintended consequence of publicizing the information more widely, usually facilitated by the Internet
In this instance, the PM's moves have backfired and the focus has shifted arbitrarily on his corruption tape with his son.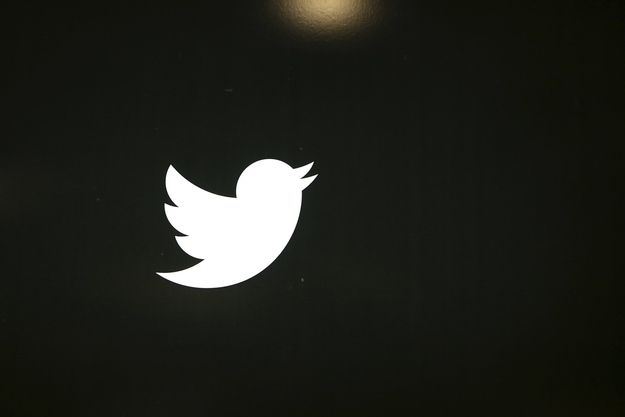 Why censorship?
Censorship of Twitter occurs in accordance with the laws of the countries in which people use the service.
On processing a successful complaint from "government officials, companies or another outside party" about an illegal tweet, Twitter will notify users from that country that they may not see it.
In other cases the authorities may take unilateral action to block the site. The most recent implementation of state censorship of Twitter was implemented on March 20, 2014 in Turkey.
Some countries that have banned Twitter :
CHINA:
China blocks Twitter, as well as other social media sites like Facebook, Google+, and Foursquare. Weibo has become the go-to-source for online sharing. Even WeChat has joined the communication utility list.
Iran:
Twitter was integral in galvanizing support for Iran's 2010 Green Revolution. Hence, Iranian government banned Twitter.
North Korea:
North Koreans do not have any access to the internet. A few academics and scientists reportedly can use a closed intranet, but still cannot access Western social media sites. In 2010 the government surprised the world by reportedly starting its own Twitter account.
South Korea:
South Korea has banned Twitter.
Pakistan:
Pakistan had banned twitter for a short while but revoked the ban after criticism from public.
Cuba:
As journalists started using Twitter to make big exposes against the government, they were prosecuted and Twitter was banned.
Suadi Arabia:
Social media is an increasingly important tool for political protest in Saudi Arabia, and Twitter in particular has enabled social movements. even the 'women's right to drive' came into force because of Twitter.
In 2013 the government blocked Twitter. The government also censors individual social media pages, blocks accounts of political activists, and curbs freedom of expression by using tweets as grounds for charges like defamation and blasphemy.
Bahrain:
Twitter has been important for spreading information about the Bahraini revolution, which erupted in February 2011.
Reports estimate that the government has arrested, detained, and tortured numerous Bahraini's for Twitter posts that support the revolution and criticize the government.
Social media has been buzzing with protests against the 'Twitter ban'. Below are some of the Tweets:
Ti giri un attimo e ti bannano. #Turkey

— Leleprox (@Leleprox) March 21, 2014
No wonder Turkey has shut down Twitter! pic.twitter.com/NUPIs4Vmn4

— Matt Hallmann (@MattHallmann) March 21, 2014
Here is what @cbabdullahgul said. (in Turkish) #TurkeyBlockedTwitter pic.twitter.com/aTPUpzsKlr

— Baris Mumyakmaz (@barismumyakmaz) March 21, 2014
"Various artists protested the twitter ban in Turkey with their drawings." - bianet http://t.co/RpRbnsS7Eg pic.twitter.com/kIRt9fG7I3

— Baris Mumyakmaz (@barismumyakmaz) March 21, 2014
Twitter is Blocked in Turkey - Bianet http://t.co/zQsk6Gz23T pic.twitter.com/3h5aZVMxfQ

— Baris Mumyakmaz (@barismumyakmaz) March 20, 2014
TR @GoaGoaZwerg: How to talk with the police: DON'T! #antirep14 pic.twitter.com/FWaqunewNK #acab

— Enough is Enough! (@enough14) March 20, 2014
An attempt by Turkey's government to block access to Twitter days before elections failed miserably. #TurkeyBlockedTwitter

— Justin Vela (@justinvela) March 21, 2014
Prediction: Erdoğan compares Twitter ban to previous YouTube ban: "Why didn't you make such a fuss before?" Cue Kemalist-AKP ding dong.

— William Armstrong (@WJ_Armstrong) March 21, 2014
Since #TwitterisblockedinTurkey , people cannot share pics anymore. Oh, wait: pic.twitter.com/6u17tZ86Q5

— Piero Castellano (@PieroCastellano) March 21, 2014
Sosyal medya platformlarının tamamen kapatılması tasvip edilemez.

— Abdullah Gül (@cbabdullahgul) March 21, 2014
#TurkeyBlockedTwitter #direntwitter pic.twitter.com/qstmpUDDaH

— Işılay Urel (@idontcarebeyb) March 21, 2014
Bir diktatör gördüm sanki pic.twitter.com/1agKXx7ELJ

— Mor Hipo (@morhipopotam) March 21, 2014
#TwitterisblockedinTurkey #direntwitter #OccupyTwitter pic.twitter.com/civ082eXdk

— Negatif Pollyanna (@FindikKahve) March 21, 2014
#TwitterisblockedinTurkey #direntwitter #OccupyTwitter pic.twitter.com/civ082eXdk

— Negatif Pollyanna (@FindikKahve) March 21, 2014
Well that's backfiring. The whole world is watching, Turkey. #TwitterisblockedinTurkey pic.twitter.com/mexOESV7Qd
— Occupy Wall Street (@OccupyWallStNYC) March 21, 2014
Erdogan banned twitter,bringing theTurkish democracy,one level lower.Τoday,we are all Turks #TwitterisblockedinTurkey pic.twitter.com/AfofAFRcO4

— Vassilis Karayiannis (@VKarayannis) March 21, 2014
#twitter blocked in #turkey tonight. folks are painting #google dns numbers onto the posters of the governing party. pic.twitter.com/9vQ7NTgotO

— Engin Onder (@enginonder) March 21, 2014
Also Read - Twitter celebrates its eighth birthday, gives people a chance to see their first tweet