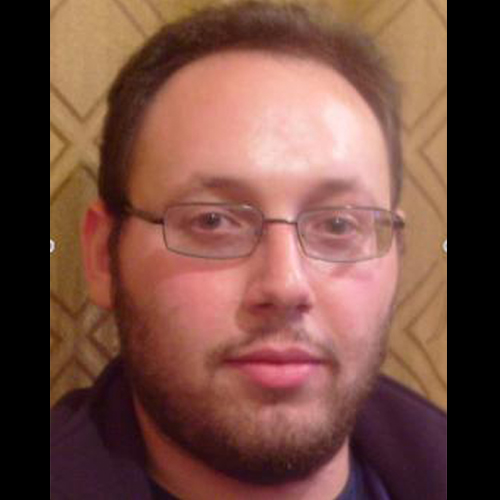 United States journalist Steven Sotloff, 31, was executed by the Islamic State (IS) on Tuesday, as a "second message to America" to halt air strikes by the US military in Iraq. Since then, various news organisations have paid tribute to Sotloff by showcasing some of his work as prominent war reporter.
According to ABC, freelance reporter Sotloff worked in the Middle East for years, writing for news organisations like Time Magazine, the Christian Science Monitor, the Daily Caller, Foreign Policy and the World Affairs Journal.
Also Read: Despite dangers, US journalist Steven Sotloff was determined to record Arab Spring's human toll
"We are shocked and deeply saddened by reports of Steven Sotloff's death," said Time editor Nancy Gibbs. "Steven was a valued contributor to Time and other news organisations, and he gave his life so readers would have access to information from some of the most dangerous places in the world. Our thoughts and prayers are with him and his family."
Time magazine has now published a selection of Sotloff's articles as a tribute for his contribution in journalism.
Tributes poured in to Twitter from various journalists and former colleagues of Sotloff as well as admirers of his work.
No words for this news re Sotloff. I used to edit him from time to time while @TIME. Terrific journalist.

— Ishaan Tharoor (@ishaantharoor) September 2, 2014
Scanning through old photos from studying in Yemen in 2010, where I first met Steven Sotloff. Happier, more peaceful, even gentler times.

— Hamish Macdonald (@hamishNews) September 2, 2014
I liked a @YouTube video http://t.co/seZ2OKYoLR Steven Sotloff's family pay tribute to their slain son

— Lost in Translation (@justsalaheddine) September 4, 2014
Steve Sotloff will be mourned by many in Libya. He stuck with the Libya story at a time when most had moved on...to Syria. RIP Steve.

— Mary Fitzgerald (@MaryFitzger) September 2, 2014
#RIP Steven Sotloff. Executed for doing your job. My admiration for journalists who put their very lives on the line is boundless.

— Philip Nolan (@philipnolan1) September 2, 2014
Those who killed this brave & compassionate truth-teller are despicable criminals; RIP Steven Sotloff. Condolences to his family & friends.

— Ingrid Mattson (@IngridMattson) September 2, 2014
Steven Sotloff - brave reporter who believed there r stories worth taking risks for...could never have imagined horrible risk like this RIP

— lyse doucet (@bbclysedoucet) September 2, 2014
Before his death, Soltoff's friends and family had started a White House petition urging the US government to do all it can to rescue the freelance reporter. "Steven Sotloff is an American citizen and reporter with Time magazine who is believed to have gone missing in August of 2013," the petition read. "Today, on August 19, 2014 it was revealed that Steven is a captive of the Islamist terrorist organization ISIS."
"We, the undersigned call upon you, President Obama, to take immediate action to save Steven's life by any means necessary," the statement said, according to ABC reports.
More journalists are believed to be held captive by Islamic State, as Sotloff is the second journalist to be killed by the jihadist group. US journalist James Foley was beheaded by the Islamic State two weeks ago.
Also Read: Execution of US journalist James Foley reveals changing business of war coverage