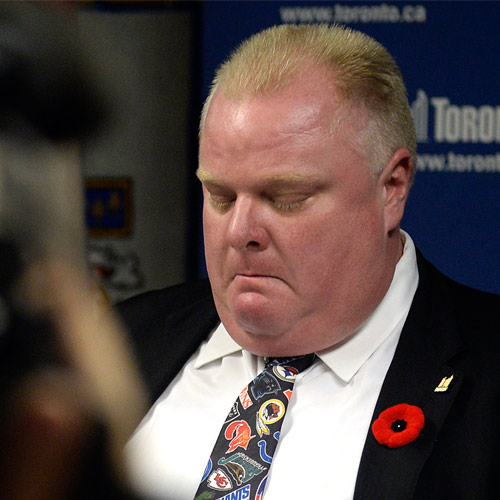 Toronto Mayor Rob Ford said on Monday he had been in "complete denial" about his drinking and drug use and staff at the rehabilitation clinic where he spent two months had saved his life by helping him confront his personal demons.
Ford made comments as he returned to city hall and rejoined a re-election campaign. He took leave on April 30 saying at the time he needed to deal with an alcohol problem.
"For a long, long time I resisted the idea of getting help. Like a lot of people dealing with substance abuse, I was in complete denial. I had convinced myself that I did not have a problem," Ford told reporters, at points appearing to fight back tears.
"I deeply regret some of the personal choices I have made in the past."
Ford entered rehab after months of denials that he had a substance abuse problem and nearly a year after a media report surfaced that he appeared in a video smoking crack. He admitted late last year that he had smoked the drug while in a "drunken stupor."
Ford rejoins a tight mayoral race for second place behind front-runner Olivia Chow, according to a poll last week; a suburban voting block has continued to back Ford in spite the past year's public embarrassments.