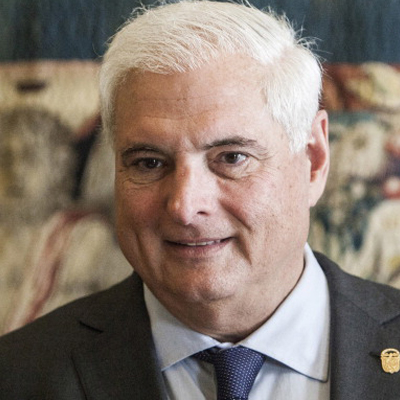 Panama's presidential election on Sunday is expected to be the closest in decades, as the opposition battles to deny outgoing President Ricardo Martinelli the chance to maintain an indirect hold over the booming Central American economy.
Recent polls show the three top candidates within a few points of one another in a race pitting the current administration, which oversaw a multi-billion dollar public works drive, against challengers from both the left and right. The winner will inherit oversight of a major expansion of the Panama Canal, which briefly stalled earlier this year after a row over costs between the canal and the building consortium.
Still, the campaign has focused more on personalities than government policy, which is not expected to change dramatically regardless of who emerges as the winner. A banking and trading hub, Panama is best known for the canal that links the Atlantic and Pacific Oceans. Accounting directly for 8% of gross domestic product, it has helped fuel the fastest growth in Latin America in the last few years. Maintaining that performance will be a big challenge for the next president, who the 62-year-old Martinelli openly insists will be the former businessman and housing minister Jose Domingo Arias of the ruling Democratic Change (CD) party.
Seen by opponents as a proxy for Martinelli, whom the constitution bars from running again in 2014, Arias' running mate is the president's wife, Marta Linares de Martinelli. She has no formal political experience, but Arias has dismissed suggestions she is not up to the job. "You can choose between the representatives of old politics, who always governed for their own privilege, or for those from new politics who can take the country even further," Arias said at a packed closing ceremony on Thursday.
An Arias win would make his party the first to gain re-election since a US invasion in 1989 to oust military strongman Manuel Noriega, who has been behind bars ever since. Running neck-and-neck with Arias is moderate leftist challenger Juan Carlos Navarro of the Democratic Revolutionary Party (PRD), a former mayor of Panama City.
Navarro is vowing to improve government transparency after Martinelli had to fend off allegations that the infrastructure contracts he handed out were tainted by corruption. Just behind in third is the Panamenista Party's Juan Carlos Varela, the center-right vice-president. He helped Martinelli to win the presidency in 2009, but the two later fell out.
Martinelli, a supermarket tycoon who founded the CD 16 years ago and had popularity rates of around 65 percent at the end of 2013, recently inaugurated the first metro in Central America in Panama City. Rides are free until after the vote.
"He's been extremely able at doing things that people believe are the things that a government should be doing," said Felipe Chapman, chairman of Panama's stock exchange.
Panama's growth spurt has lifted living standards, and at up to $624 a month, the minimum wage in Panama is among the highest in Latin America. But it has not been enough to offset the bite of inflation, which is keenly felt by much of the 3.7 million population, around one in four of whom live in poverty.
The discontent has led to a nationwide construction strike over pay since April 25. That has halted thousands of projects, including work on the canal expansion, much to the annoyance of Martinelli, who is president until July 1.
Inside El Chorrillo, a Panama City district built at the turn of the century to house canal laborers, voters said it was obvious Martinelli would not be far away if the CD won. "They can't hide that the (first lady) wants to hold onto power," said Cecilia Smith, a 65-year-old supporting Navarro. "I grew up in this country and I've seen that people who have had power have money, and those who haven't are worth nothing."