Some parents dress their children as cowboys and princesses, but Maggie Storino prefers to don her children in costumes of famous movie characters that year's Oscar nominees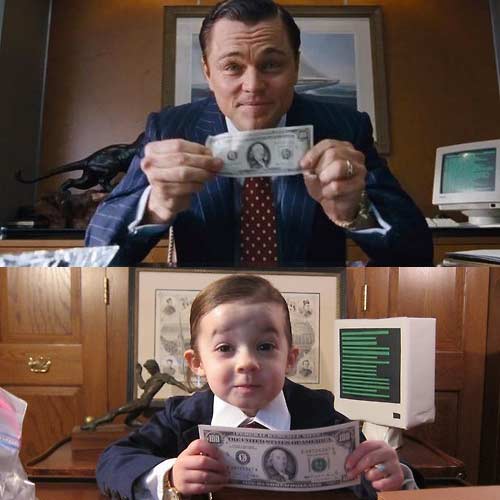 Maggie Storino's two little girls, 3-year-old Sophia and 2-year-old Sadie, once again prep for their annual tradition photo shoot. Except, this is no ordinary photo session!
Sometime around this time of the year, their movie buff mother dresses them up to recreate stills from the Oscar nominated films of the year.
Her Tumblr blog, Don't Call Me Oscar, circulates widely across social media platforms, with loyal fans actually looking forward to her annual entries.
Her young actors are, of course, the stars of the project.
From Django Unchained:
From The Artist:
From The Descendants: And while her actors are method actors, who get into the skin of their characters...
From The Help: ..their performances at times borders reality!
From Zero Dark Thirty: Because the Al Qqaeda is no match when it comes to the Evil Queen
From Argo:
And this years nominees are:
The Wolf of Wall Street:
Nebraska:
American Hustle:
12 Years of Slave:
Captain Phillips:
And with a little help of special effect there, Gravity: