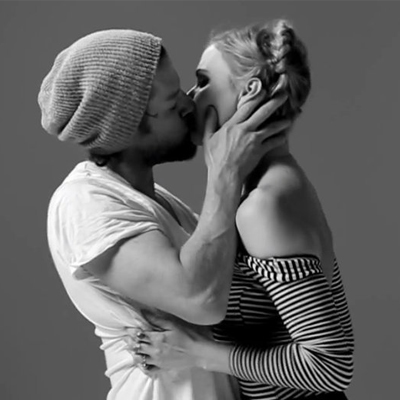 When director Tatia Pilieva released her short film entitled 'First Kiss', millions of people all around the world were enamored by it. The film which involved 20 strangers pairing up with one another and kissing for the first time, became an instant hit and went viral trending all over social media.
The idea behind the video was a unique one. The video involves several people from all walks of life meet in a room, and intimately lock lips for the first time. The video went viral getting more than 39 million hits on YouTube. It basically promoted the idea that making romantic connections in real life is not like the movie. Tthe kisseswere awkward at first with people fumbling through trivial small talk and trying to hold back their laughter as they engaged in the kiss. After the initial awkwardness, the people appeared intimate and compassionate toward each other, showcasing that is is possibly to spark up a romantic connection with a perfect stranger.
But the millions of people out there who think that this unique first time kissing video of strangers was an insightful and well done short film, they were wrong. The video is actually an advertisement for clothing line.
We asked 20 strangers to kiss for the first time for our Fall14 collection #FirstKissVideo http://t.co/M7Iae8KabJ

— WREN (@WRENSTUDIO) March 11, 2014
Slate reports that most of these strangers are professional performers who are experienced in acting out love, sex, and intimacy for crowds. The cast includes models Natalia Bonifacci, Ingrid Schram, and Langley Fox (daughter of actress Mariel Hemingway and sister of model Dree); musicians Z Berg of The Like, Damian Kulash of OK Go, Justin Kennedy of Army Navy, singer Nicole Simone, and singer-actress Soko (who also performed the melancholy indie music that accompanies the short); and actors Karim Saleh, Matthew Carey, Jill Larson, Corby Griesenbeck, Elisabetta Tedla, Luke Cook, and Marianna Palka.