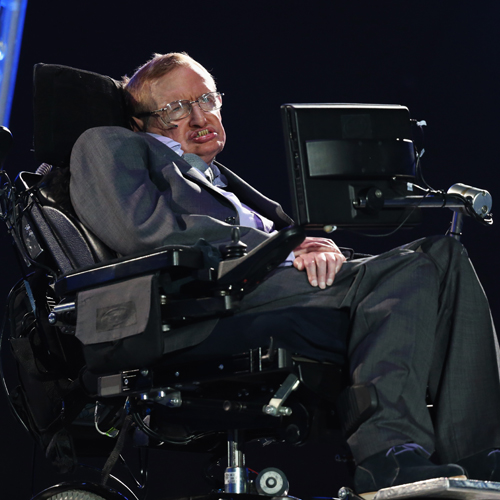 Eminent Professor Stephen Hawking is the latest to take the ALS ice bucket challenge, and it is not surprising that he has done it with a twist.
The 72-year-old physicist, who suffers from a motor neurone disease related to Amyotrophic Lateral Sclerosis (ALS) – is paralysed and has been confined to a wheelchair. He was diagnosed with the disease when he was 21 years old.
"I support the ALS Ice bucket challenge, in support of the MNDA, the Motor Neurone Disease Association," Hawking, who speaks via a speech generating machine, said.
Explaining that he had suffered from a bout of pneumonia last year, Hawking said it will not be wise to pour a bucket of cold water over himself. His children, however, had "gallantly" volunteered to take the challenge for him, which they did in the family's driveway.
Also Read: What you need to know about ALS, and why the #IceBucketChallenge is a great cause
Hawking then urged everyone to donate to the MNDA to "eliminate this terrible disease". At the end of the video, he nominated the Director of the Science Musem, Ian Blatchford and the Chancellor and Vice-Chancellor of Cambridge University - Lord Sainsbury and Professor Sir Leszek Borysiewicz.
Several other celebrities, including Bill Gates, Mark Zuckerberg, Novak Djokovic and Chris Pratt have also taken the ice bucket challenge to help spread word about the disease and the campaign.
Watch Hawking and his family take the ALS Ice Bucket Challenge: