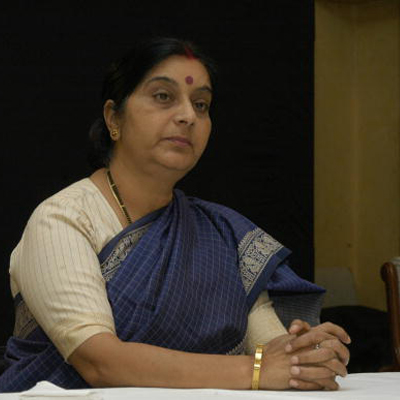 In an unique way to symbolise the rapid rise in bilateral ties, South Korean Foreign Minister Yun Byung-se today showed his counterpart Sushma Swaraj pictures showing the growth of a sacred Maha Bodhi sapling which was gifted to his country by India in March. In a meeting with Swaraj on the sidelines of the 47th ASEAN Foreign Ministers Meeting, the South Korean Foreign Minister brought photographs comparing the sapling that has grown four times that size in the last four months.
He told Swaraj that the sapling was 30 CMs tall when it was gifted but now it is 130 CMs in length. "He wanted to show this as a reflection and symbol of rapid growth in India-Korea relationship. This was a very interesting manner of symbolising the relationship," External Affairs Ministry Spokesperson Syed Akbaruddin said. He said a range of issues of bilateral interests were discussed.
South Korea has around 50 million Buddhist population and the sacred Bodhi Tree from India's Bodh Gaya was given to South Korea as a special gesture of friendship. South Korean President Park Geun-hye had visited India in January this year during which both the countries had decided to intensify cooperation in a range of key sectors including trade, investment and defence.
Nine pacts covering wide-ranging areas including cyber space cooperation were also signed between the two countries during the South Korean President's visit. The relationship between India and South Korea is on an upswing. Korean President Park Geun-Hye had congratulated Prime Minister Narendra Modi on his victory in the general elections and recalled with appreciation his association with Korea as chief minister of Gujarat. President Park invited the Prime Minister to pay an early visit to Korea, which was accepted by him.