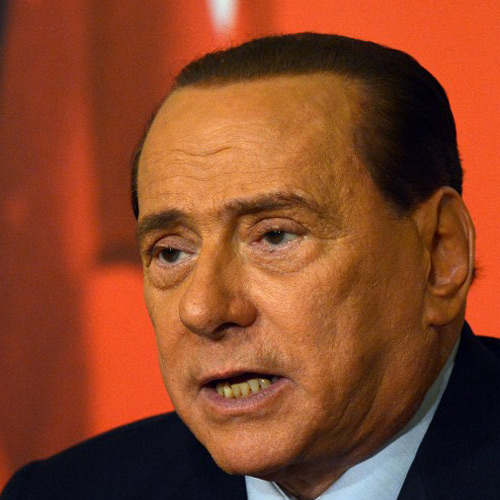 Former Italian Prime Minister Silvio Berlusconi renounced his "il Cavaliere" title- Italian for 'The Knight' ahead of a meeting where it had been speculated that the title may be taken away from him.
Berlusconi "auto-suspended' himself from the Federation of Knights before the meeting convened, reports the Hollywood Reporter.
Franco Pavoncello, president of Rome's John Cabot University said that before Berlusconi was referred to as 'il Caviliere' when he was serving as a prime minister but now he will have to get used to being Mr Berlusconi.
The decision to voluntarily renounce the title comes on the heels of a decision from Italy's highest appeals court who confirmed a two-year ban on public office for Berlusconi in connection to the tax fraud and false accounting sentence.