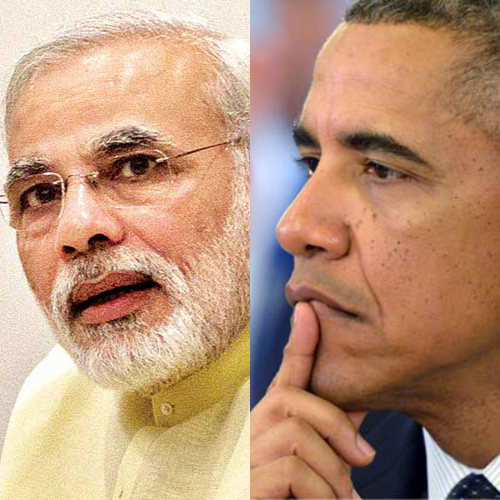 "Today is a victory for India", said influential Democratic lawmaker Eni Faleomavaega. Saying that the US had made a huge mistake in shunning Narendra Modi for over a decade, an influential Democratic lawmaker Friday congratulated the Bharatiya Janata Party (BJP) leader on his historic win.
Suggesting that Modi had scored a "resounding victory despite the US using every recourse it could to disrupt his destiny," Eni Faleomavaega, top Democrat on the House Foreign Affairs Subcommittee on Asia and the Pacific said: "Today is a victory for India."
"History will remember India's 2014 elections as unprecedented," he stated.
"The people of India have triumphed, and I join with them in congratulating India's next Prime Minister, Narendra Modi, on this momentous occasion."
"The US-India partnership should be, could be, one of the most defining of the 21st century," Faleomavaega said, echoing President Barack Obama.
"But, I am disappointed that the United States failed to develop a strong friendship and comprehensive partnership with Narendra Modi when it mattered most," he said in a reference to the revocation of Modi's US visa in 2005 for his alleged role or in the 2002 Gujarat riots when he was chief minister of the state,
"US-India relations matter strategically, politically, and economically. Consequently, the United States should have been a fair and honest broker about human rights," Faleomavaega said.
"Regrettably, the United States missed the mark by responding one way to the 2002 riots and another way to the largest ethnic cleansing since the partition of India in which between 300,000 to 500,000 Kashmiri Hindus have migrated due to persecution," he said.
Faleomavaega, who was instrumental in getting a flag flown over the US Capitol April 7 to honour Modi "to mark victory's dawn", said he will applaud Modi's "leadership and will recognize his victory - the people's victory - in the Congressional Record next week when the US Congress goes back into session."
Noting that a statement in the Congressional Record becomes part of US history, Faleomavaega said "I firmly believe Shri Narendra Modi should be included not only in the annals of India's history but US history, too, because he was elected with a resounding victory despite the US using every recourse it could to disrupt his destiny."