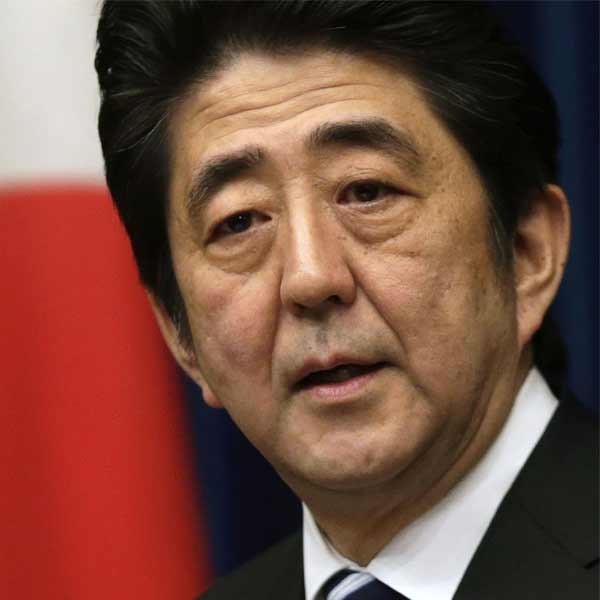 Amid unease here over Japanese Prime Minister Shinzo Abe's visit to India, China's official media today accused him of resorting to diplomatic stunts by visiting a temple for Japan's war dead and criticising Beijing's stand on the disputed islands in the East China Sea.
Abe's actions have proved "nothing but the fact that he is an isolated troublemaker to the international order", state-run Xinhua news agency said in a commentary without referring to his current visit to India.
Last month, Abe made the first visit by a sitting Japanese prime minister in seven years to the Yasukuni Shrine, a temple where 14 Class A war criminals of World War II are enshrined, the commentary said.
"Despite arguments Japanese officials have made for the provocative action, the visit honouring 14 notorious figures who ran the brutal war in China and Southeast Asia, in which millions were killed, is an insult to the millions whose deaths they caused," it said.
"By visiting the shrine, Abe has left no doubt about his dive into militarism and his belief that Japan's aggression in World War II was 'just', the Pacific War Japan launched was 'self-defence', and the trial at the Far East International Military Tribunal was 'illegitimate'," it said.
"Although Abe has won some support from a few countries, the backing is unlikely to be sustained as it is increasingly obvious that Abe is deliberately ignoring historical justice and acting provocatively," it said.
It also attacked Abe for criticising China for establishing an Air Defense Identification Zone (ADIZ) over East China Sea.
Even the United States, Japan's ally, was embarrassed by the provocation and has expressed "disappointment," one of the strongest diplomatic signals to Japan not to provoke regional tensions, it said.
"Military alliance will not bring security to Japan, if Abe chooses to maintain intense relations with Japan's neighbours," it said.
"Unless Abe immediately reflects on Japan's war history and respects human conscience, his government will continue to face an uncertain future amid the chill of international isolation," it said.