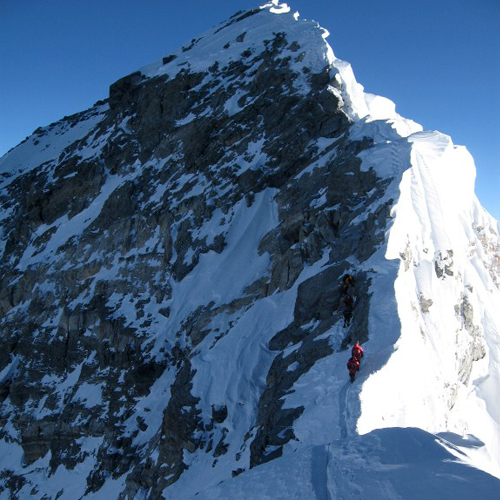 At least seven Nepalese climbing guides were killed and several others injured today after an avalanche struck the Mount Everest, the world's highest peak.
The avalanche occurred at around 6:45 am (0100 GMT) at an altitude of about 5,800 metres (19,000 feet) in an area known as the "popcorn field" which lies on the route into the treacherous Khumbu icefall, Sherpa said.
"Seven bodies have been recovered, while five others are buried in the snow at the area," Jeevan Ghimire, Managing Director of the Peace Nepal Treks, was quoted as saying by the Himalayan Times.
"Some Sherpas, ethnic group from the most mountainous region of Nepal, who went to fix ropes and ferry logistics for other climbers are still unaccounted for after the avalanche," he said.
Eight of the victims have been rescued and brought to the base camp for treatment.
Helicopters have been sent from Kathmandu to the Everest region to assist in the rescue operations.