'Let Me Take a Selfie', the hit viral video by Chainsmokers has been trending on social media for a while now, with the Samuel L Jackson video being only the latest in a line of parodies.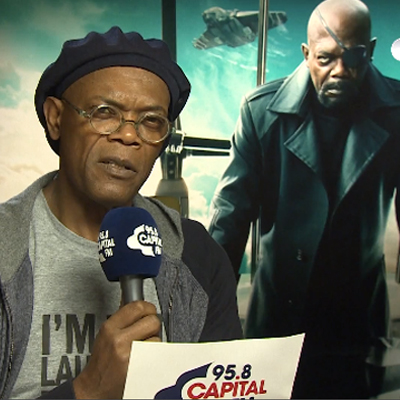 'Pulp Fiction' is often noted as one of the finest films of the '90s. One of the reasons the Tarentino film received much critical acclaim was because Samuel L Jackson's performance as well as the Ezekiel 25:17 passage which has made its way into pop-culture today. In the video below, Jackson reprises his role from the cult film and starts narrating the Ezekiel verse while 'Let Me Take a Selfie' plays on in the background.
Here is the original Chainsmokers' video.
The video dominated social media, going viral on Facebook and Twitter. Also David Hasselhoff is in it.
"That'll be £300 for a m&g ticket" "Sure i'll pay. But first..let me take a selfie"

— ? too turnt hafsa ? (@HafsaDiamond) March 30, 2014
Going to get the Man Of The Match award. But first, let me take a SELFIE. :3 pic.twitter.com/KRNvudKPrZ

— Hamzaa. (@Hamzaa_MUFC) March 30, 2014
Oh 500 followers thank you guys! I is up & ready to go out patrolling But first, LET ME TAKE A SELFIE #sundayselfie pic.twitter.com/bojkvRxsQL

— Alfie_pants (@AlfuscoPants) March 30, 2014
Gaga be like "Taylor, I wanna be that G.U.Y... But first, let me take a selfie ?? *beat drop*" pic.twitter.com/B2Tc8a65Yz

— collQUEEN ∞ (@ColleenARTPOP) March 30, 2014
Providence! They found our van so I said "let me take a selfie" ?? pic.twitter.com/rHqn49z0sO

— R5 (@officialR5) March 28, 2014
about to do a little workout sesh but first let me take a selfie with that face bc you guys like it ?? pic.twitter.com/E1pM3oYTOs

— alejandro (@alehfrancisco) March 26, 2014
"Drum Corps International is proud to present-" "but first let me take a selfie" pic.twitter.com/tDIVHNVqnl

— The Band Ratchet (@twerk4reeds) March 23, 2014
But first.. Let me take a selfie. lol pic.twitter.com/YXVNpqYiWA

— Lea Michele (@msleamichele) March 23, 2014
" but first let me take a selfie " *beat drops* pic.twitter.com/4WTfAi3K3F

— ? Roxi ? (@JIZZSHIRE) March 23, 2014
You may have socials going on but first let me take a selfie #teamgreen pic.twitter.com/g3gnyI7Yhi

— Lewis Paterson (@Paterson13Lewis) March 22, 2014