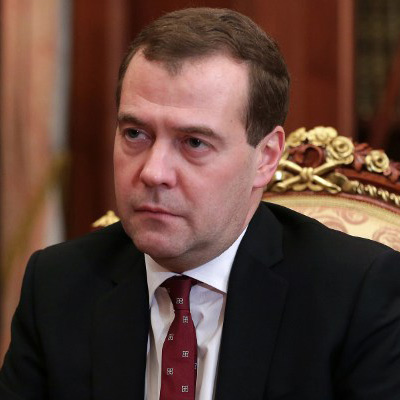 Russian Prime Minister Dmitry Medvedev said on Monday Russia had grave doubts about the legitimacy of Ukraine's new leadership following President Viktor Yanukovich's ouster, and said that Western countries which accept it are mistaken. This is his first reaction to the transfer of power in Kiev.
"Strictly speaking, there is no one for us to communicate with there today. The legitimacy of a whole number of organs of power that function there raises great doubts," he was quoted as saying by Russian news agencies.
There is a real threat to our interests and to the lives of our citizens," Medvedev was quoted as saying.
"Some of our foreign, Western partners think otherwise.... This is some kind of aberration of perception when people call legitimate what is essentially the result of an armed mutiny," Medvedev said, quoted by Russian news agencies.