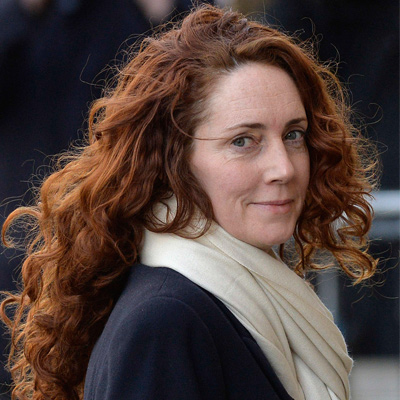 Former News of the World editor Rebekah Brooks has claimed that she split with her co-editor Andy Coulson after an affair that lasted for almost six years over a story about David Beckham's alleged affair with his assistant Rebecca Loos.
Brooks told the phone-hacking trial that no one at the News of the World, including Coulson, discussed the retired footie ace's story with her and this contributed to the breakdown of their relationship, the Daily Express reported.
Brooks, 45, explained that rival newspapers, including the Mail and the Mirror, were able to get to the Beckhams quicker and she was not pleased about that.
Brooks suspects that Coulson kept Beckham's story a secret for fear she may spoil it as she was friendly with Victoria Beckham.