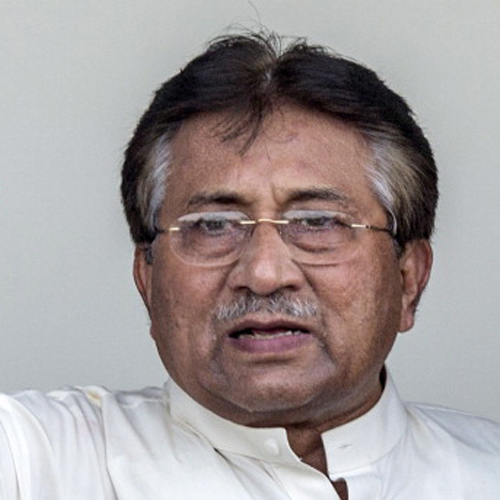 The prosecutor in the high treason case against former Pakistani dictator Pervez Musharraf has rejected a report on his health prepared by military doctors, saying it is an "attempt to thwart the judicial process".
"We have submitted our views saying we don't believe in this medical report," Prosecutor Akram Sheikh told PTI.
Speaking on the sidelines of an event last night, he said he wants the case against 70-year-old Musharraf to be taken to its logical end.
"I want the case to progress and arguments to take place on legal points," he said, claiming that defence lawyers were trying to stonewall progress.
The special court formed by the government to try Musharraf on charges of treason for imposing emergency in 2007 will resume hearing the case tomorrow. The court is expected to hear arguments on the medical report submitted at the last hearing on January 24.
The three-judge court had earlier this month ordered the formation of a medical board comprising doctors of the Armed Forces Institute of Cardiology in Rawalpindi, where Musharraf is admitted on January 2, to assess his health.
Though the report has not been made public, sources who had read it told reporters that Musharraf has refused to undergo heart surgery in Pakistan and wants to travel abroad for treatment. The report further said his disease was "serious" and could be "life threatening".
Sheikh yesterday submitted an application to the special court and raised several objections to the report.