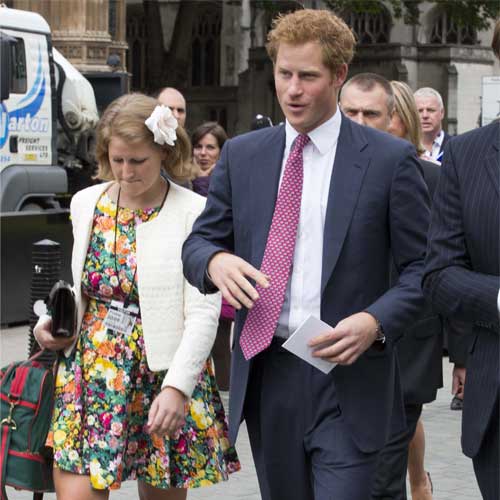 Prince Harry's favourite posh hot spot in London, Bodo's Schloss, which is run by two of his best friends, is in the midst of a cocaine scandal.
According to the Daily Star, traces of cocaine were found on the toilet seat of the Austrian-themed bar's restroom.
One clubgoer told the publication that she had to queue for ages in the ladies' for a free cubicle as they were always busy, adding that she could clearly hear sniffing noises, which is an obvious sign that coke is being snorted.
However, the swanky club's director of communications, Michael Evans, said that they are shocked at such an allegation because as a company they heavily invest in staff training in association with the local authorities to ensure they have a zero tolerance to drugs in their premises.
Other royals and Hollywood celebs who regularly visit the venue are Harry's cousins and young princesses Beatrice and Eugenie, and David Beckham, Cameron Diaz and Claudia Schiffer.