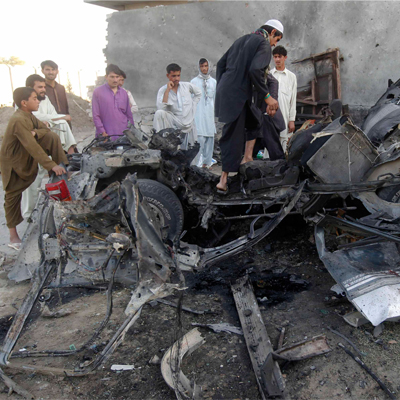 Pakistan has rejected allegations that it is involved in terror incidents in Afghanistan. Pakistan said it also rejected claims by Afghan officials that it was trying to impede efforts for talks between the Taliban and the high peace council. According to a statement from the ministry of foreign affairs, the spokesperson expressed 'deep regret and disappointment' over statements by senior Afghan officials.
The statement read that Pakistan rejects such allegations, adding that it continuation of this blame-game not only vitiates the environment of bilateral relations but also undermines Islamabad's sincere efforts to rebuild trust and understanding," the Express Tribune reports. The statement reiterated that Pakistan supported all efforts for a free and fair electoral process in Afghanistan.
The comments from Pakistan comes after the Pakistani charge de affairs at the embassy in Kabul was summoned by the Afghan foreign ministry and a protest was lodged over 'attacks' from across the Duran line.