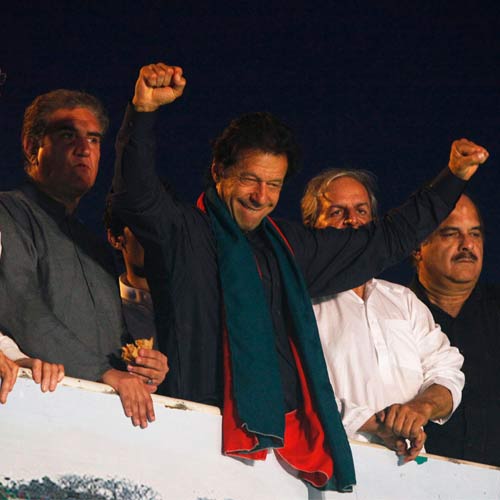 The United States has warned Pakistan against the imposition of extra-constitutional transfer of power and urged politicians to restrain from doing it.
According to the Dawn, the US State Department Deputy spokesperson Marie Harf said that there was an elected government in place and that Nawaz Sharif was the Prime Minister. Harf said that the US does not support any extra-constitutional changes to a democratically elected government. He added that they stand by constitutional and electoral processes in Pakistan.
ALSO READ: As Pakistan crisis puts army back in the driving seat, rapprochement with India at risk
Meanwhile, Pakistan Tehreek-i-insaf (PTI) and Pakistan Awami Tehreek (PAT) protests have created a political crisis in the country. The situation has also aroused a reaction from the country's military that has urged both ruling and protesting parties to settle issues.
ALSO READ: #AzadiMarch: Why are Imran Khan and Tahirul Qadri protesting in Pakistan?