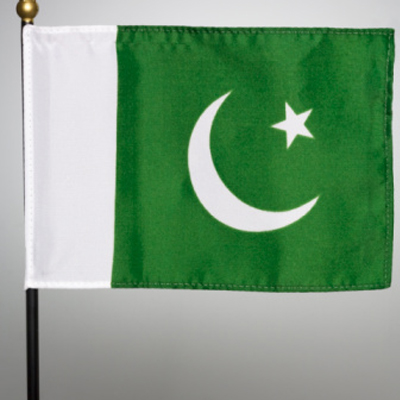 Government negotiators, on Wednesday, flew down to the North Waziristan tribal region to hold the first-ever direct talks with the Pakistani Taliban to end the deadly cycle of violence that has claimed over 40,000 lives.
The government's team was accompanied by the nominated negotiators from the Tehrik-e-Taliban Pakistan (TTP).
The government committee members first flew to Peshawar whereas the Taliban representatives boarded a helicopter arranged by the Interior Ministry.
The much-anticipated direct talks would be attended by all four members of the government's reconfigured negotiating committee, TTP intermediaries and members of the Taliban 'Shura'.
The government's new committee consists of former ambassador Rustam Shah Mohmand, Additional Chief Secretary ,FATA, Arbab Arif, Secretary Ports and Shipping, Habibullah Khattak and Additional Secretary to Prime Minister, Fawad Hasan Fawad.
The Taliban's intermediaries are Maulana Samiul Haq who is the head of his own faction of the Jamiat Ulema Islam (Sami group), Jamaat-e-Islami's Ibrahim Khan, and JUI-S spokesperson Maulana Yousaf Shah.
The meeting was scheduled to take place on Tuesday but was postponed due to bad weather. It is being held at an undisclosed location in North Waziristan.
The government-nominated dialogue committee would ask the Taliban to release the abducted sons of former Prime Minister Yousuf Raza Gilani and slain Punjab Governor Salman Taseer, along with Ajmal Khan, Vice Chancellor of Islamia College University.
The committee would also seek extension of the month-long ceasefire announced by the TTP.
On March 24, the government had finalised its strategy at a meeting attended by its negotiators, and Interior Minister Chaudhry Nisar Ali Khan and Inter-Services Intelligence (ISI) Director General Lt Gen Zaheerul Islam.
The talks struck an impasse last month after a faction of the banned militant group killed 23 kidnapped Pakistani para-military soldiers, resulting in multiple targeted airstrikes by the military against militant hideouts in the tribal region of the northwest.
The Taliban then announced a month-long ceasefire which was reciprocated by the government.
The government is optimistic that the banned group would extend the ceasefire.