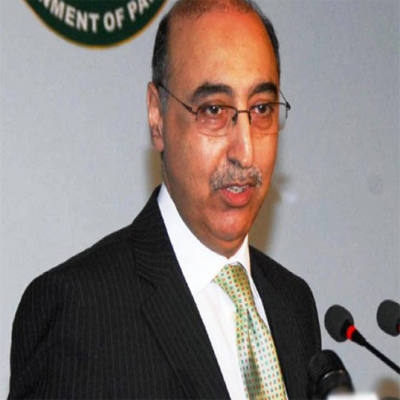 Pakistan's high commissioner, Abdul Basit on Monday said that dialogue was important between India and Pakistan to maintain peace in the region. Peace is in our mutual interest and it can be achieved through a dialogue process, I am sure the incoming Government in Delhi shares our vision, said Basit.
"In the past we have seen that pre-conditions did not work, and nor will it work in future. As two democratic countries we would like to bury the hatchet or continue to be at daggers drawn indefinitely and for all times to come. Time has come for our two countries to define the spirit of our time; we can't afford to be on the wrong side of history," he asserted.
He asked the media on both sides to play a lead role in this regard, "This will only happen when we talk to each other meaningfully. In order to do so we count on the media on both sides so that an atmosphere is created to promote peace and move beyond congenial negativity in our bilateral discourse."
He also congratulated the people of India for successfully completing the successful general elections and reiterated the Pakistan's Government's invitation extended to BJP-led National Democratic Alliance (NDA) prime minister-designate Narendra Modi to visit Pakistan.