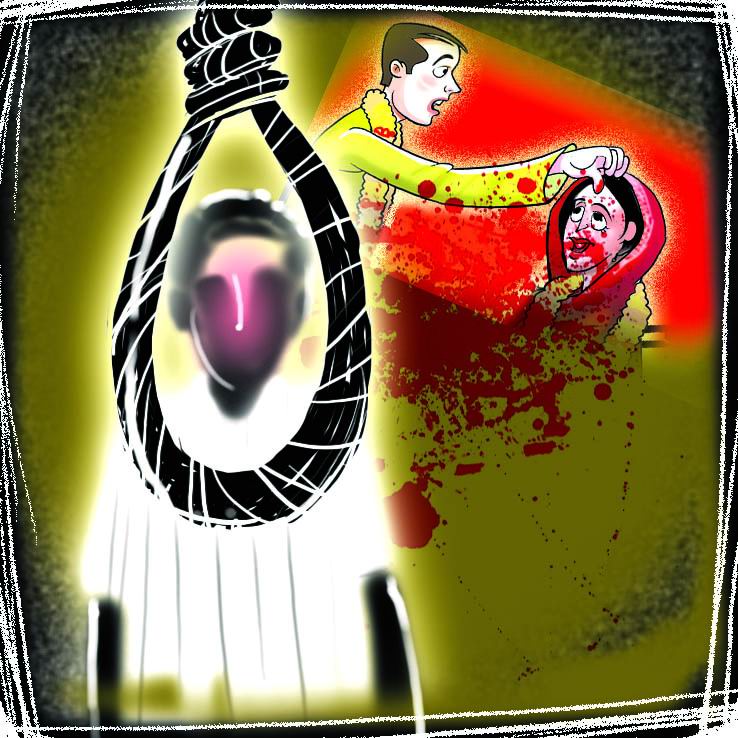 A Pakistani anti-terrorism court on Saturday jailed the father of a young pregnant woman who was stoned to death for marrying a man of her choice. The police presented Muhammad Azeem before the ATC Lahore on the expiry of his seven-day physical remand and told it that they did not require more remand of the accused as they had interrogated him and recorded his statement.
On this the judge sent Azeem to jail on judicial remand. Police sources told PTI that Azeem did not confess to have taken part in stoning his daughter Farzana Parveen, 25.
They said Azeem in his statement to police said his two sons and a former husband of Farzana were the main accused. On May 27, three-month-old pregnant Farzana was on her way to the Lahore High Court along with her husband Muhammad Iqbal, 45, to appear in a case when her father, two brothers and some other relatives allegedly attacked them on Fane Road near the court with bricks.
She died on the spot while Iqbal remained unhurt. Farzana's brothers - Zahid and Mustafa - her former husband Mazhar, her two cousins and an uncle have been remanded in police custody for a seven days.
Farzana had a love marriage with Iqbal, both residents of Nankana Sahib, 80 kilometers from Lahore, a few months ago. Her family had accused Iqbal of kidnapping her.
It also claimed that Farzana was already married to her cousin Mazhar and Iqbal had lured her into a second marriage without getting divorce from her first husband. Iqbal had killed his first wife some six years ago but was freed from jail after his son, the complainant in the case, pardoned him.
Meanwhile, Lahore police have submitted a report of the incident to the Supreme Court. In its report, the police said, "Farzana was already married once before and had not disclosed that marriage before she wed Mohammad Iqbal, on whose behalf she was supposed to testify the day she was murdered outside the Lahore High Court".