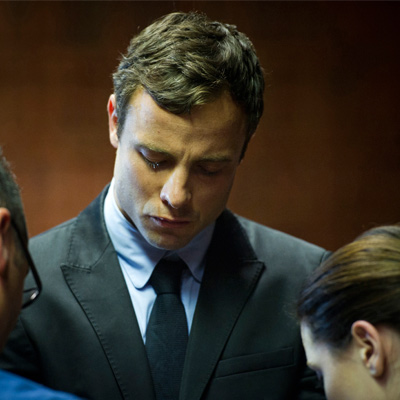 The prosecution in the murder trial of Paralympian Oscar Pistorius is reportedly predicting closing the case for murder early next week, which signifies a dramatic turnaround with the Blade Runner expected to testify in his own defence immediately afterward.
Only 18 of a possible 107 witnesses have so far been called to testify and serious questions still remain about the Blade Runner's culpability in the death of his girlfriend Reeva Steenkamp.
According to the Sydney Morning Herald, however, the unexpected announcement by chief prosecutor Gerrie Nel that he was 'close to wrapping up' the state's evidence has raised doubts as to whether the case has surpassed a test of 'beyond reasonable doubt'.
Nel requested a surprise recess until Monday morning, saying the prosecution foresees that they would call four or five more witnesses and that they would be able to close their case early next week.
Nel further said that he had not expected the cross-examination of the witnesses to finish so quickly, for which he requested time 'in the interests of justice' to prepare the final stages of the case and speak to witnesses.
Experts believe that although it may be possible that Nel is close to closing the case, however, it may also be that the prosecution has discovered a new 'smoking gun piece of evidence' so needs time to examine that prior to the case proceeding any further.