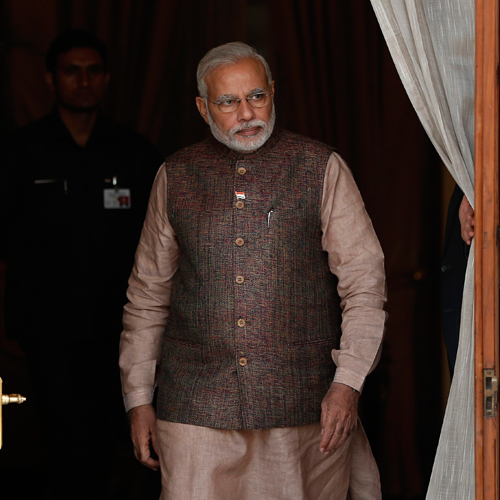 Indian Prime Minister Narendra Modi's visit to Bhutan is being seen as history in the making, said Kinley Dorji, the country's Information and Communications Secretary, on Sunday.
Speaking to ANI shortly before Prime Minister Modi's arrival in Bhutan capital Thimphu, Dorji said the arrangements for Modi's visit is on a scale that has never been done or seen before.
Dorji, pointing towards the media team, said, "This is the media team, advanced team, and we very seldom have so many media people coming here. So, there's a lot of excitement, and we are expecting a lot."
He also said, "Modi's visit to Bhutan is history, literally history. So, we are really geared up for it. The expectations are high, and we are very excited about it."
Dorji said, "He (Modi) will be meeting practically everyone, he'll meet His Majesty the King: Jigme Khesar Namgyel Wangchuck, he'll meet His Majesty, 4th king: Jigme Singye Wangchuck, he'll meet the Prime Minister of Bhutan: Tshering Tobgay, he'll meet the ministers, secretaries, parliamentarians, chief justice and judges. Today itself, he'll be meeting all the people."
Dorji placed particualr emphasis on the security arrangements being made for the Indian Prime Minister's two-day official visit, describing it as a dramatic happening from the Bhutanese point of view.
He said "One area would be security as we are very relaxed here, very peaceful, so the security arrangements are very dramatic for us, you know SPG and all these arrangements are quite interesting, exciting to see, we know it has to be done."
"From our side, the whole government, the population and the people, students are all prepared for the visit," he said.
Dorji said "You know, we hear about Bhutan India relations, Bhutan-India being a testimony of bilateral relations, and you hear this quite often and after a while it becomes almost rhetoric, but someone like Mr Modi coming up, who's a man of action, it makes it all very real."
This Is Prime Minister Narendra Modi's first foreign visit after he assumed office on May 26.