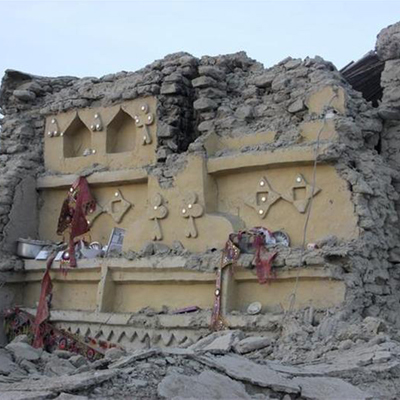 An earthquake measuring 5.2 on the Richter scale shook Doda and Kishtwar districts of Jammu and Kashmir this evening.
Panic-stricken people rushed out of their homes as the quake struck, however, no loss of life or damage to property has been reported. According to the MeT department, the quake hit the Doda and Kishtwar region at around 7.03 PM. The epicentre of the quake was 11 kilometres south-east of Bhaderwah in Sukhlan Dhar area. A series of over 50 tremors had jolted Bhaderwah, Doda and Kishtwar areas of the state from May to August, 2013.
In May last year Bhaderwah and its adjoining areas experienced 37 tremors. In July, there were as many as five quakes in Bhaderwah, Doda, Kishtwar areas and seven earthquakes in the month of August
A 5.3-magnitude earthquake was also felt in southwestern Pakistan, but officials said there were no immediate reports of damage or casualties.
The epicentre was in the city of Khuzdar, in Balochistan province, at a depth of 26 kilometres, the Dawn reports.
The quake was also felt in surrounding towns and districts.