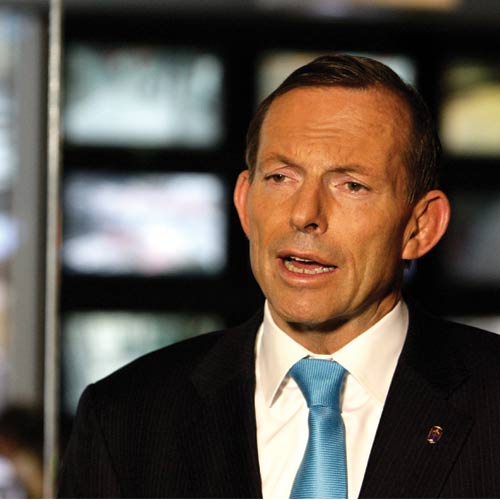 Tony Abbott said there have been "significant developments" over the past 24 hours.
The southern arc has been the focus of the search after two objects were picked up by the Australian satellite.
The Australian Maritime Safety Authority (AMSA) said eight aircraft would search two areas covering 59,000 square kilometres today after the reports of the Chinese discovery.
"AMSA plotted the position and it fell within yesterday's search area. The object was not sighted during yesterday's search," it said in a statement.
AMSA has used this information in the development of the search area, taking drift modelling into account, it said.
An Australian naval vessel is now in the area, with a small flotilla of Chinese ships heading to the search zone in the coming days. Merchant ships that had been involved in the search had been released,