Meeting for the ages: Donald Trump agrees to meet 'Rocket Man' in May after Kim commits to 'denuclearisation'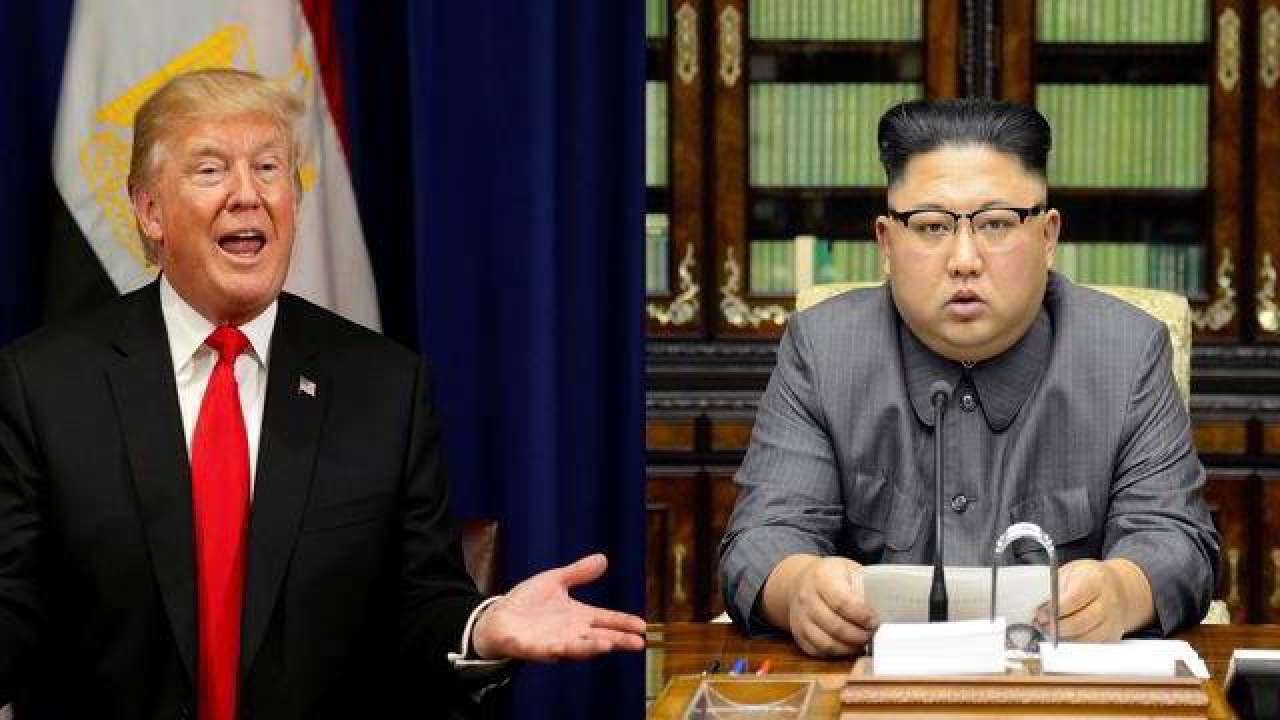 US President Donald Trump agreed to meet North Korean leader Kim Jong Un because Kim is the ultimate decision-maker in his country, a senior administration official said on Thursday.
"President Trump has made his reputation on making deals," the official said in a briefing with reporters after Trump's agreement to meet Kim at a time and place to be chosen in what would be the first-ever U.S.-North Korea summit.
The official, speaking on condition of anonymity, said the message from Kim was relayed orally to Trump by a South Korean delegation in the Oval Office. There was no letter from Kim, the official said.
Kim Jong Un talked about denuclearization with the South Korean Representatives, not just a freeze. Also, no missile testing by North Korea during this period of time. Great progress being made but sanctions will remain until an agreement is reached. Meeting being planned!

— Donald J. Trump (@realDonaldTrump) March 9, 2018
"Kim Jong Un is the one person who is able to make decisions under their authoritarian, uniquely authoritarian, or totalitarian system, and so it made sense to accept an invitation to met with the one person who can actually make decisions instead of repeating the sort of long slog of the past," said the official.
The United States will settle for nothing less than permanent denuclearization of North Korea, the official said.
Trump spoke to Japanese Prime Minister Shinzo Abe about the development, the official added.
Kim has committed to "denuclearization" and to suspending nuclear or missile tests, South Korea's National Security Office head Chung Eui-yong told reporters at the White House after briefing Trump on South Korean officials' meeting with Kim on Monday.
White House spokeswoman Sarah Sanders said Trump "will accept the invitation to meet with Kim Jong Un at a place and time to be determined."
She added: "We look forward to the denuclearization of North Korea. In the meantime, all sanctions and maximum pressure must remain."
A meeting between Kim and Trump, who have exchanged bellicose insults in the past year that have raised fear of war, would be a major turnaround after a year in which North Korea has carried out a battery of tests aimed at developing a nuclear-tipped missile capable of hitting the U.S. mainland. However, AFP late Thursday tweeted, quoting US Secretary of State Rex Tillerson that a meeting was not scheduled anytime soon.
#BREAKING Tillerson says US 'a long way' from talks with North Korea

— AFP news agency (@AFP) March 8, 2018
"I told him (Trump) that in our meeting that North Korean leader Kim Jong Un said that he's committed to denuclearization," Chung said. "Kim pledged that North Korea will refrain from any further nuclear or missile tests."
"He expressed his eagerness to meet President Trump as soon as possible," he said. "President Trump appreciated the briefing and said he would meet Kim Jong Un by May to achieve denuclearization."
Trump's aides have been wary of North Korea's diplomatic overtures because of its history of reneging on international commitments.
Chung and National Intelligence Service chief Suh Hoon flew to Washington earlier on Thursday to explain North Korea's stance on possible future talks with Washington and the prospect of Pyongyang suspending nuclear tests if the security of the North's government is assured.
Earlier Thursday, U.S. Secretary of State Rex Tillerson said that though "talks about talks" might be possible with Pyongyang, denuclearization negotiations were likely a long way off.
Japanese Defense Minister Itsunori Onodera said in response to the announcement in Washington that North Korea must commit to abandoning nuclear development completely in order for meaningful talks to take place with Pyongyang.
Meanwhile, Japanese Prime Minister Shinzo Abe said on Friday he confirmed in telephone talks with U.S. President Donald Trump that the international community needed to continue to put maximum pressure on North Korea.
Abe also told reporters he hoped to visit the United States as early as next month to meet Trump to discuss North Korea, among other issues.
"We welcome the change in North Korea's stance", Abe said, indicating Pyongyang was ready to start discussions on the premise of denuclearisation.