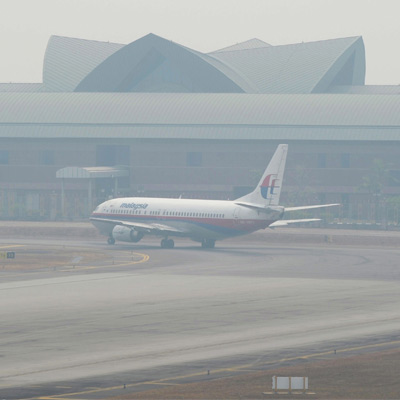 Malaysia Airlines flight MH192 landed safely at Kuala Lumpur international airport after being forced to return due to problems with its right landing gear the airline said Sunday.
The flight which was being operated on a Boeing 737-800 was carrying 159 passengers and 7 crew members and was a direct flight to the southern Indian city of Bangalore. Moments after take off, the pilots were alerted about a malfunction with the landing gear which is essential for the flight's safe landing.
In order to prevent the risk of a fire and to decrease the weight of the aircraft, the airliner was advised to burn fuel and hence was forced to circle over Kuala Lumpur city, before eventually landing safely. No injuries have been reported.
Last month, MH370, a Malaysian Airlines flight with 239 people on board, that was en-route to Beijing dissapeared hours after take from Kuala Lumpur. The wreckage of the aircraft has yet to be found and hopes of finding it continue to look slimmer.