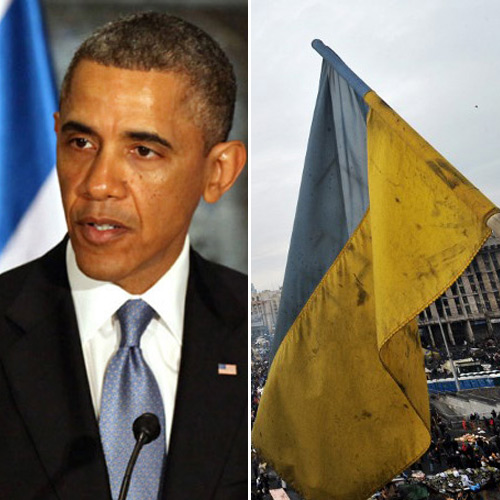 A majority of Americans support United States sanctions against Russia, but are less pleased with President Barack Obama's handling of the Ukraine crisis overall, a new poll has found.
The CBS News Poll found that overall nearly 56% Americans disapproved of Obama's handling of the situation between Russia and Ukraine.
Nearly 46% disapprove of how Obama is handling these events, as compared to 38% who approve.
The poll found that generally, a majority of Americans, at 53%, have at least some confidence in the president's ability to handle an international crisis, as compared to just 28% who have a lot.
The poll found that there are limits to what Americans think the US can accomplish regarding the recent Russian annexation of Crimea in Ukraine.
Nearly 57% of Americans think the situation between Russia and Ukraine is beyond the control of the US and just 37% think it is a conflict the US can do something about.
Nearly 56% Americans approve of the US sanctions imposed on Russia's annexation of Crimea.
However, only a few, 32%, Americans are hopeful that sanctions will be effective at changing Russia's actions in Ukraine and Crimea, as compared to 58% who think sanctions will be not very or not at all effective .
The poll found that just 26% think the US should provide military aid and equipment to Ukraine in response to Russia's actions, as compared to 65% who think the US should not.