Our world today is too immersed in technology, too many people staring into their phones and not taking in the beauty of the real world. This is exactly the message that this five minute video showcases. The video which was created by Gary Turk, shows him reciting a poem which tells people to "look up from your phone, shut down the display and take in your surroundings. Make the most of today."
The message behind the film has exploded on the internet, and the video has ironically gone viral across social media giving rise to a lively debate as to whether the video is thought provoking or merely hypocritical.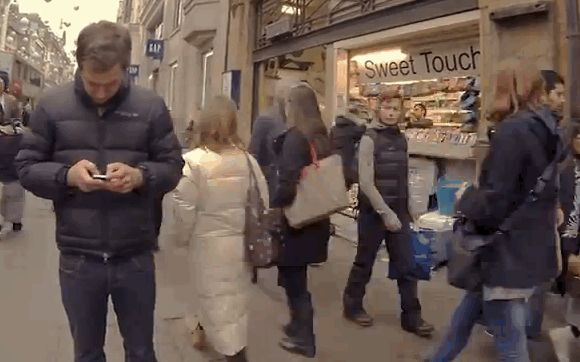 So far the video which was released on April 25, on Turk's YouTube channel, has already gotten north of 20 million hits and continues to amass more each day.
Along with Turk's voice over, there is a story depicted in the video which shows what could have happen if you had just looked up from your phone and experienced the world around you.
The point of the video as most people have come to realise, is that it's our dependence and addiction to technology that is the problem, not the technology itself. Turk finds a beautiful way, with the love story that never was and the rhyme behind it, to express his point.