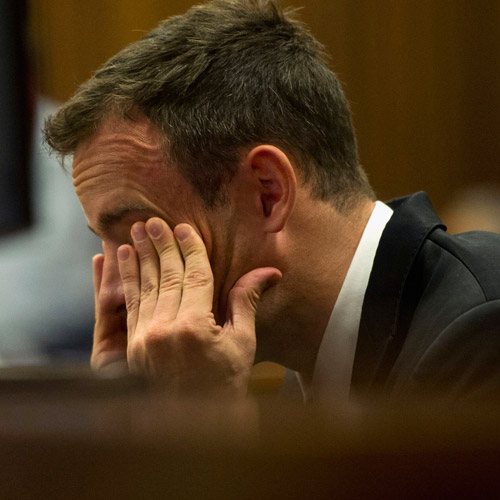 Paralympic runner Oscar Pistorius' defence team has reportedly condemned the airing of a video that shows the double amputee running on his stumps and simulating the events of the night on which he shot his girlfriend Reeva Steenkamp.
According to the Dailystar, the footage that was aired in Australia by Channel 7 on Sunday shows Pistorius shouting and holding a handgun. The video also shows the athlete running and walking backwards on his stumps, a claim that has been flatly denied by his defence team. His lawyer, Brian Webber had earlier asserted that he struggles to move in such a way.
Terming the screening of the footage 'unlawful,' Webber has acknowledged that the damages done to his arguments in the court in which Pistorius is undergoing a trial may be critical. The report also added that the paralympic runner's lawyer has asserted that the video was obtained illegally and has accused Channel 7 of invading the privacy of the Pistorius family unlawfully.
The video shows Pistorius re-enacting his version of events from February 14, the night on which he shot his girlfriend.
While the prosecution maintains that he shot his girlfriend through a closed toilet door after a heated argument, Pistorius has said that it was a case of mistaken shooting.