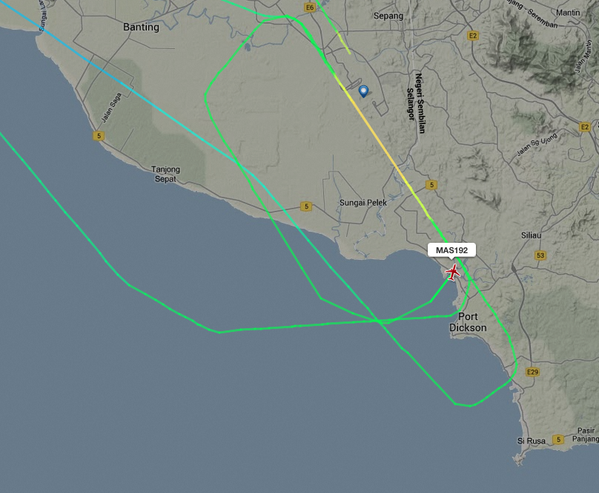 Malaysian Airlines flight MH 192 that departed from Kuala Lampur at 10.09 pm (local time) on Sunday evening bound for Bangalore in India was forced to return back towards Kuala Lumpur after the landing gear on the aircraft apparently malfunctioned moments after take off.
The flight carrying 166 people on board is currently in the air circling around the Mallaca straits dumping fuel, in order to lighten its weight before attempting to make an emergency landing at Kuala Lumpur international airport.
The flight is being on operated on a B737-800 which has been the workhorse aircraft of many international airlines.
More details are awaited.
Update: Malaysian Airlines confirmed, the flight MH192 has landed safely.
[#MASalert] Malaysia Airlines flight MH192 that made an air turn back towards KLIA has landed safely at 1:56am. Alhamdulillah.

— Malaysia Airlines (@MAS) April 20, 2014