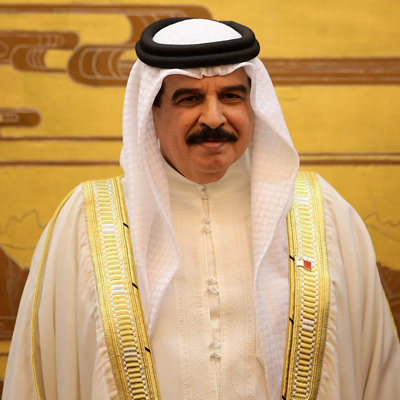 The King of Bahrain, Hamad bin Isa Al Khalifa, will be visiting India from February 18 to February 20 at the invitation of President Pranab Mukherjee.
According to a statement released by the Ministry of External Affairs (MEA), the visiting dignitary will meet President Mukherjee and Vice President Hamid Ansari, and will also hold delegation-level talks with Prime Minister Manmohan Singh on bilateral, regional and global issues.
India and Bahrain have close and friendly relations, characterised by shared interests, mutual trust and unique people-to-people contacts. Bahrain is an important trading partner for India, with non-oil bilateral trade in 2012-13 exceeding US$1.3 billion.
Over 350,000 Indian nationals work and contribute to the development of Bahrain. Their positive and well-appreciated contribution in the development of Bahrain has been an important pillar of India's excellent bilateral engagement.
India has vital stakes in the Gulf and the Middle East region, which hosts around 7 million Indians. The region is the source of roughly two-third of India's crude oil requirements, and is the largest trading region for India, accounting for over 26% of its global trade.