The Duchess of Cambridge, Catherine Middleton-Windsor used the Royal tour of New Zealand and Australia and visited the children's hospice movement.
She is its most high-profile ambassador and plans to use the tour to highlight the importance of palliative care for sick children.
It's a movement that's hardly recognised in Australia and there are only two children's hospices.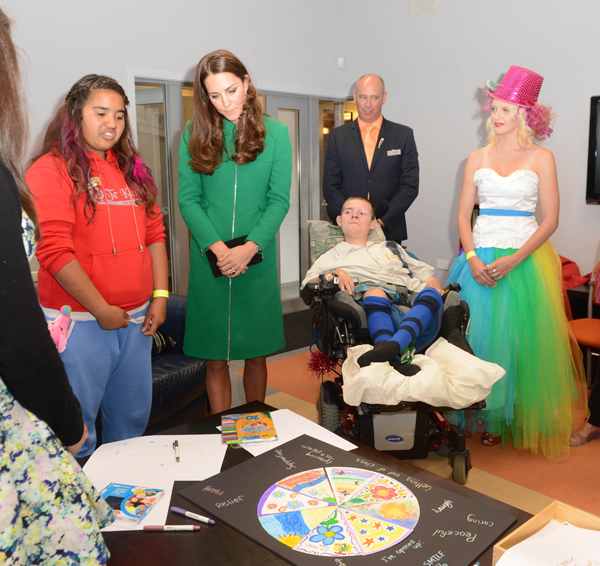 According to Palace officials,Kate's visits to Rainbow Place in Hamilton, New Zealand, and Bear Cottage in Manly, a suburb of Sydney, mark a decisive new step in her philanthropic work, as well as a touching acknowledgement of the mother-in-law she never met.
Since her marriage to Prince William, Kate has become the public face of a growing campaign to highlight the work of hospices, and wants to use her fame to raise the international profile of care for dying children and to make hospices happier places.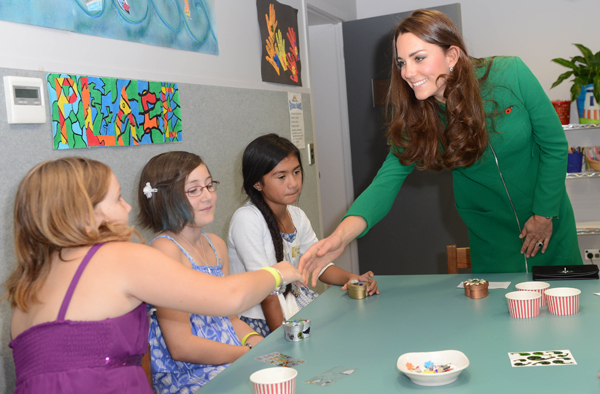 The 18-day visit, which begins in Wellington, New Zealand, is the Cambridge family's first official overseas trip together and Kate and William's first major journey with eight-month-old Prince George. It was there that she met eight-year-old Tilly Jennings, from Felixstowe, Suffolk, who suffers from Ebstein's Anomaly, a rare heart condition in which only half the organ functions properly.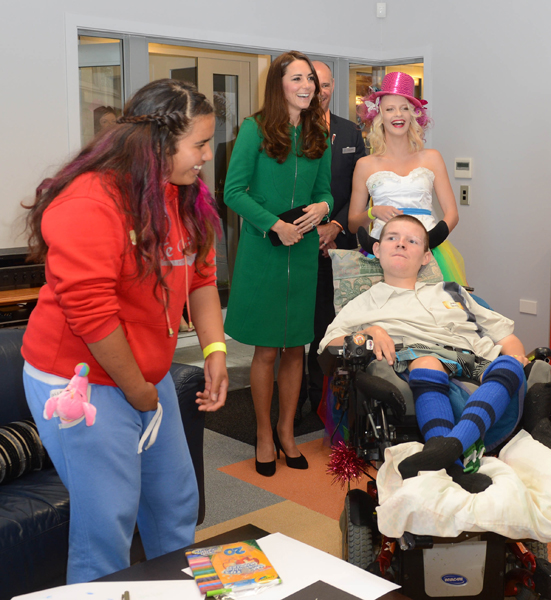 In 2012 Kate launched the first palliative care programme in Malaysia at the Hospis Malaysia. Since the Royal visit, the country plans to open more hospices in different states and the Duchess is being closely consulted about the developments.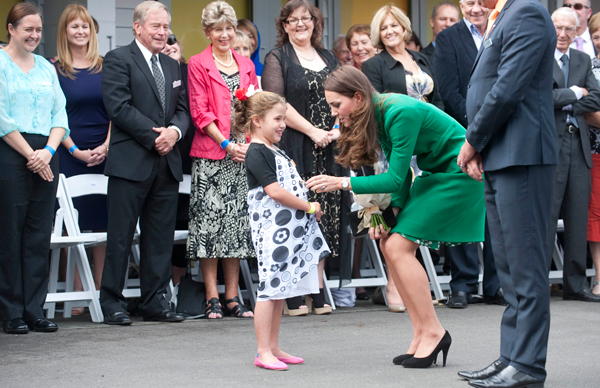 It is a sign of the movement's importance to her that last year the Duchess gave her first and only televised address in a video message to support Children's Hospice Week. Her interest dates back more than a decade, well before she married Prince William.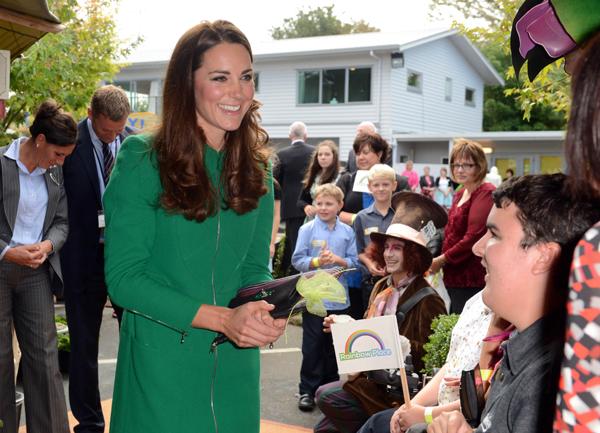 Her parents' business, Party Pieces, worked closely with the children's charity Starlight and Kate found herself helping to organise parties and party bags for sick children.
Many people on Twitter compared Kate's journey with princess Diana.
Below are some tweets from Kate's journey:
The Duchess and some of the huge Cambridge crowd #RoyalVisitNZ pic.twitter.com/PNEMuXk9RX

— Governor-General NZ (@GovGeneralNZ) April 12, 2014
Last photo of our late night round-up: the Duke and Duchess, and Prince George's "first lycras" #RoyalVisitNZ pic.twitter.com/pmzczPiipQ

— Governor-General NZ (@GovGeneralNZ) April 12, 2014
Remembering the fallen in Cambridge #RoyalVisitNZ pic.twitter.com/2zpJVg1EK5

— Governor-General NZ (@GovGeneralNZ) April 12, 2014
Here's the Duke at Pacific Aerospace this morning #RoyalVisitNZ pic.twitter.com/lfnEAxh7WF

— Governor-General NZ (@GovGeneralNZ) April 12, 2014
The Duke makes some new friends at Pacific Aerospace. #RoyalVisitNZ pic.twitter.com/UW5nGcTIDz

— Governor-General NZ (@GovGeneralNZ) April 12, 2014
The Duchess meeting kids in the Art Therapy Room of Rainbow Place. #RoyalVisitNZ pic.twitter.com/rWq4iY0oDf

— Governor-General NZ (@GovGeneralNZ) April 11, 2014
The Duke talks to this little girl about how she broke her arm #RoyalVisitNZ pic.twitter.com/K7G6WAFEsN

— Governor-General NZ (@GovGeneralNZ) April 10, 2014
The Duchess makes some new friends in Blenheim #RoyalVisitNZ pic.twitter.com/tMR1yJNcdx

— Governor-General NZ (@GovGeneralNZ) April 10, 2014
#PrinceGeorge with his mum, the Duchess of Cambridge. #RoyalVisitNZ pic.twitter.com/ZAwGlt58PE

— Governor-General NZ (@GovGeneralNZ) April 9, 2014
Adorable photo of #PrinceGeorge with the Duke and Duchess of Cambridge. #RoyalVisitNZ pic.twitter.com/YPnGAIDQCv

— Governor-General NZ (@GovGeneralNZ) April 9, 2014
#PrinceGeorge gets his own @PlunketNZ bear. #RoyalVisitNZ pic.twitter.com/aKKtAE7pYJ

— Governor-General NZ (@GovGeneralNZ) April 9, 2014