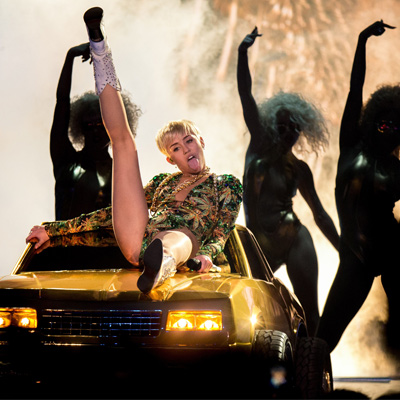 Jonathan Davis has accused Barack Obama of using Miley Cyrus as a media puppet to distract the nation from "what's going on" in the US.
Speaking on The Alex Jones Show, the Korn frontman has claimed that the President is using the 'Wrecking Ball' star to distract the nation from important political issues and engage civilian attentions to trivial matters like twerking, the Independent reported.
Davis had previously called Obama an "Illuminati puppet" who had "dragged the country down to the worst it's ever been".