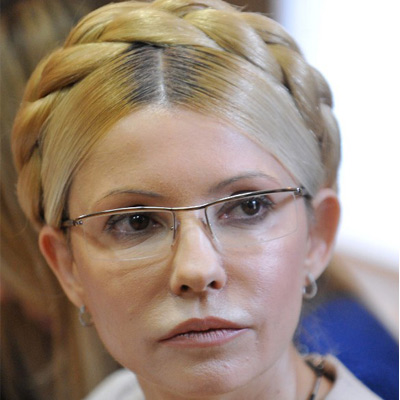 The regime of Ukraine's president appeared close to collapse on Saturday, February 22, as the emboldened opposition took control of central Kiev and key government and parliament positions and voted to immediately free its jailed leader Yulia Tymoshenko.
Tymoshenko, a fiery and polarising former prime minister is serving a seven-year jail sentence for "abuse of power" linked to a gas deal that she controversially received in 2011 after her arch-foe Yanukovych took office in 2010.
According to her daughter, Tymoshenko will soon be released in the northeastern city of Kharkiv, where she is being treated in hospital for a chronic back problem.
"According to Ukrainian law my mum is already a free person," Yevgenia Tymoshenko told reporters following the vote in parliament to speed up procedures for her release.
A spokeswoman for the former prime minister, 53, said that although the moves in parliament already made her a free woman, Tymoshenko had not yet been released or left the hospital.
President Viktor Yanukovich had refused to allow Tymoshenko to go to Germany for the treatment, an incident that had already been simmering before the crisis began on November 21, 2013.