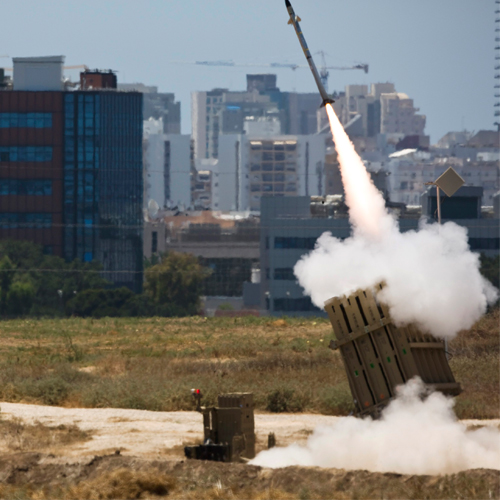 The United Nations (UN) human rights chief on Friday voiced serious doubts that Israeli's military operation against Gaza complied with international law banning the targeting of civilians, and called on both sides to step back from the brink.
International law requires Israel to take all measures to ensure that its attacks are proportional, distinguish between military and civilian objects, and avoid civilian casualties, UN High Commissioner for Human Rights Navi Pillay said. "We have received deeply disturbing reports that many of the civilian casualties, including of children, occurred as a result of strikes on homes. Such reports raise serious doubt about whether the Israeli strikes have been in accordance with international humanitarian law and international human rights law," Pillay said in a statement.
Israeli air strikes on densely populated Gaza killed four more Palestinians before dawn on Friday, raising the death toll from the four-day offensive to at least 85, while a Palestinian rocket hit a fuel tanker at an Israeli petrol station causing a huge blaze.
Pillay also called on Palestinian armed groups to uphold international law, noting that military assets should not be located in densely-populated areas, nor should attacks be launched from those areas. Targeting civilian homes violates international humanitarian law unless the homes are being used for military purposes, said Pillay, a former UN war crimes judge.
"In case of doubt, buildings ordinarily used for civilian purposes, such as homes, are presumed not to be legitimate military targets. Even where a home is identified as being used for military purposes, any attack must be proportionate, offer a definite military advantage in the prevailing circumstances at the time, and precautions must be taken," she said.
Her spokeswoman Ravina Shamdasani, speaking at a news briefing in Geneva, said: "So if there is even an iota of doubt, these are not legitimate military targets."
"Israel, Hamas, and Palestinian armed groups in Gaza have been down this road before, and it has led only to death, destruction, distrust and a painful prolongation of the conflict," Pillay said. "This time around, once again, civilians are bearing the brunt of the conflict."